Astrogeographical positions of Asian capitals
Astrogeographical positions of Asian capitals. Mundane and political astrology and astrogeography: resonance coordinates for capitals in Asia
Astrogeographical positions of capitals: African Union + Capitals. Ankara, Asian Capitals, Athens, Bagdad, Bangkok, Beijing, Berlin (en), (Berlin (dt), Bern, Cairo, Canberra, Caracas, Copenhagen and Nuuk, Damascus, EU & European Capitals, Hongkong, lslamabad, Jakarta, Jerusalem, Kiew, Kabul, Lhasa, Lima, London, Madrid, Mexico City, Moscow, New Delhi, Ottawa, Paris, Prague, Pyongyang, Riyadh, Rome, Seoul, Stockholm, South American Nations, Tehran, The Hague, Tripoli, Tokyo, UNASUR, United Nations, Vienna, Warsaw, Washington, Wellington,
Astrogeographical positions of Asian capitals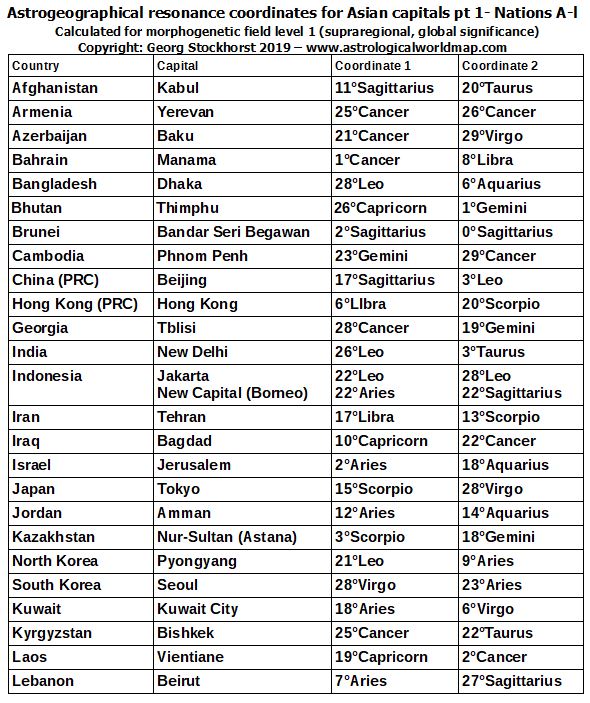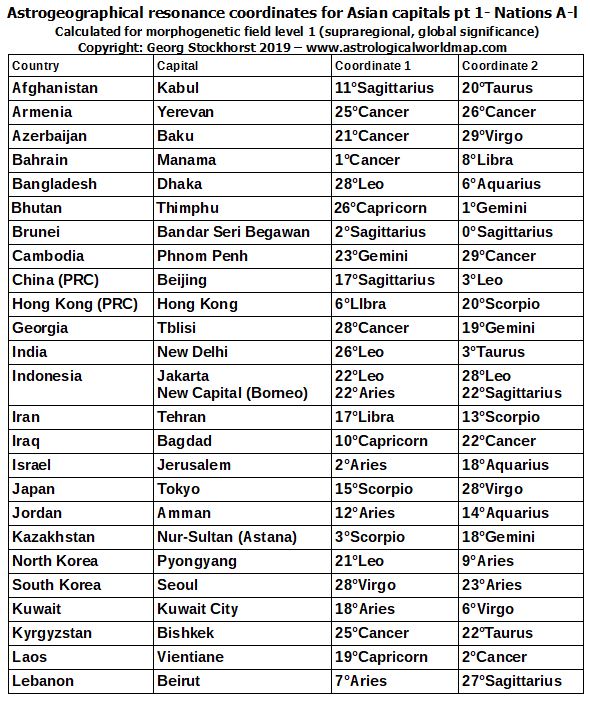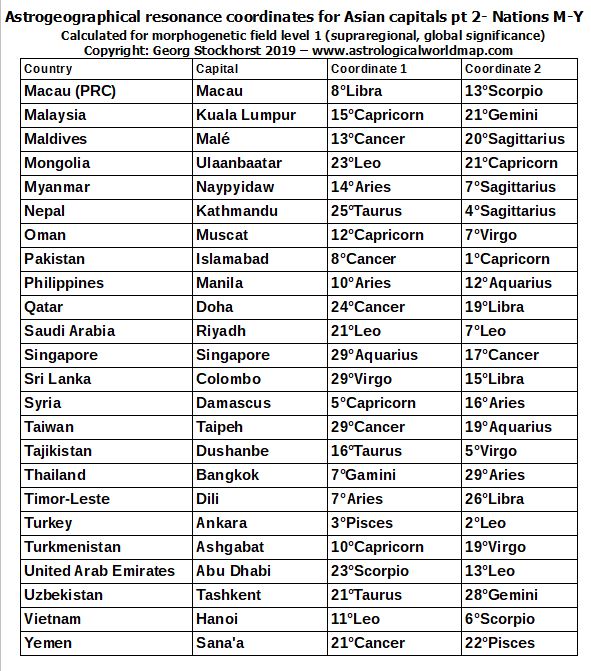 ASEAN and other organisations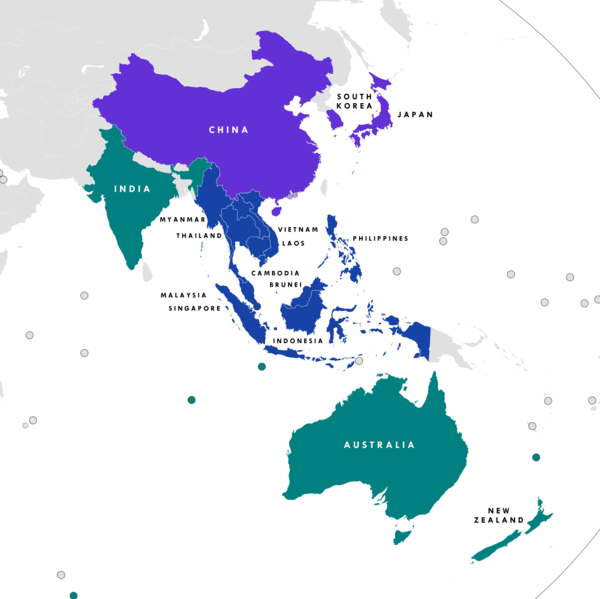 Unlike Europe, Africa and South America the Asian nations are far from establishing a continental self-help organization dedicated at protecting the common sphere of interest, economical independence plus the political stability. A major impediment for that is the dominant role of the super-large and super-centralist global players Russia and China and also of India and Indonesia which do not allow smaller nations to see advantages in such an organisation on a continental level.
ASEAN
The Association of Southeast Asian Nations was founded in 1967 to promote intergovernmental cooperation and economic, political, security,  military, educational and sociocultural integration among its members and other countries in Asia. Founding members were Indonesia, Malaysia, Philippines,  Singapore and Thailand. ASEAN was later joined by Brunei (1984), Vietnam (1995), Laos and Myanmar (1997) and Cambodia in 1999.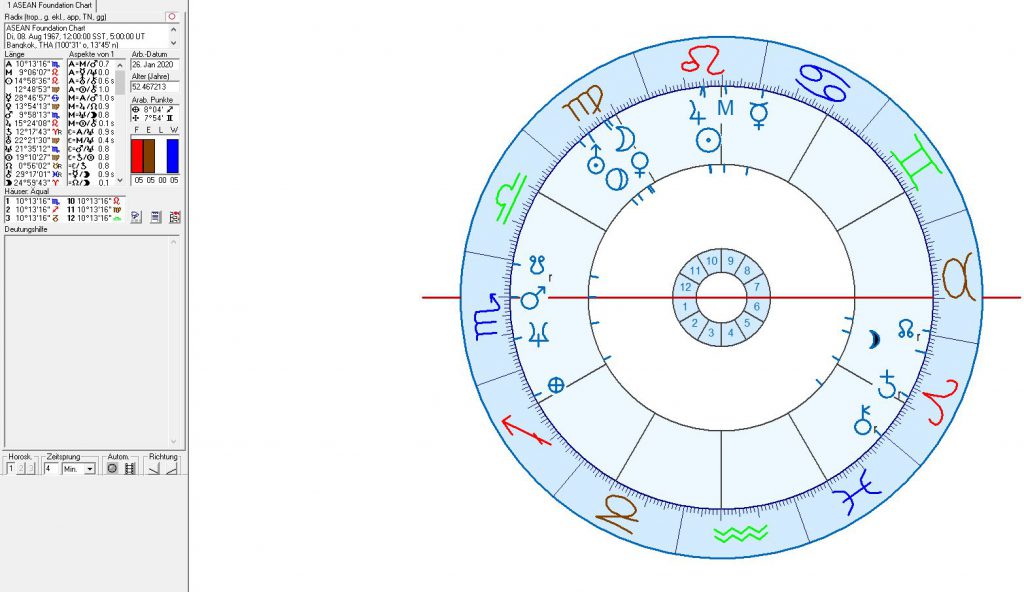 ASEAN plus 3