Samye Gompa the oldest monastery in Tibet. Astrology. Temples and Architecture: the astrogeographical position of Samye Monastery.
Related articles: The astrogeographical position of Lhasa, Jokhang Temple, Buddhist Stupas in Astrology, Shwedagon Pagoda in Myanmar, The Mahabodhi Temple in Bodhgaya, A Monumental Buddha Maitreya Statue in Scorpio, The "Spring Temple Buddha", The Emerald Buddha, The Porcelain Pagoda of Nanjing, An astrogeographical history of skyscrapers, The Great Pyramid of Giza, Samye Gompa the oldest monastery in Tibet, The Longmen Grottoes
Samye Gompa the oldest monastery in Tibet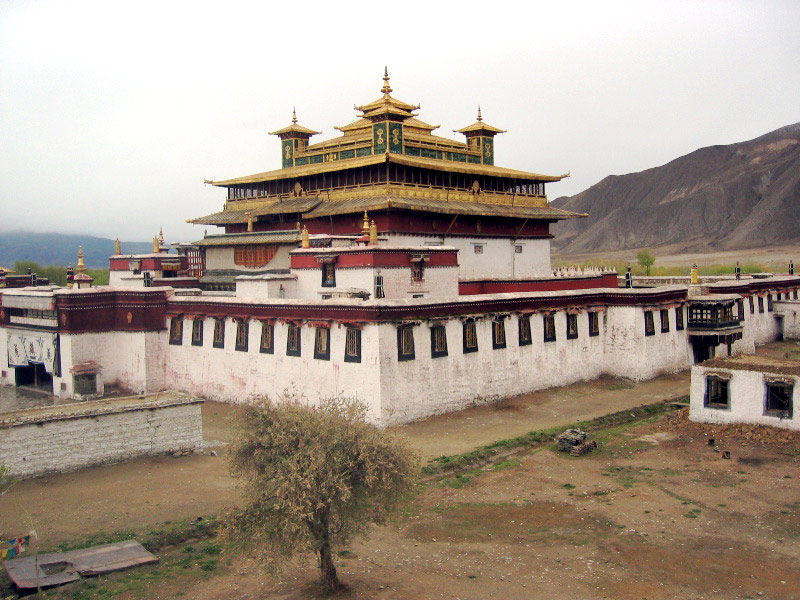 The monastery of Samye was constructed in 775 A.D., under the guidance of the great Tantric master Padmasambhava (Guru Rinpoche) and Śāntarakṣita the abbot of the Indian monastic university of Nalanda. Padmasambhava personally led the inauguration of the temple. The meaning of Samye is "beyond all imagination" and Samye Gompa was designed in the form of a mandala.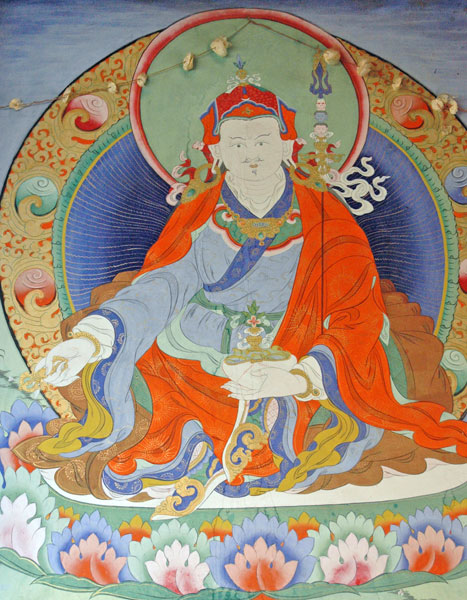 Samye Gompa is the first and oldest Buddhist monastery in Tibet. It was built in the combination of self-protective earth sign Virgo with air sign Gemini. This applies to morphogenetic radius/field level 3, which explains how the construction site is embedded in the surrounding area. The position in Gemini reflects the fact that the site lies at an important road crossing and indicates that training, education and connecting the region with Buddhism were main reasons for building the monastery here. Virgo the sign of Indian yoga, monk and meditation culture stands for celibacy, abstinence and self-cleaning and other important aspects of monastic life here. An important aspect of Virgo is also the aim of creating a protected place.
The astrological combination of Gemini with Virgo indicates that strategic considerations were decisive for choosing the construction site. It appears to have been chosen as an ideal place for an outpost dedicated at spreading Buddhism to Tibet. In regard to the entities of the spiritual plane, the constellation hints at the resonance with beings of the realms of nature and plants such as dwarfs, gnomes and elves.
The pyramidal design of the structure resonates with the importance of Virgo for the construction sites of particularly important pyramids like the Great Pyramid of Giza (Virgo-Gemini) and The Pyramid of Kukulcán in Chichén Itzá.