Lincoln Memorial & Temple in the Spiritual Sign Pisces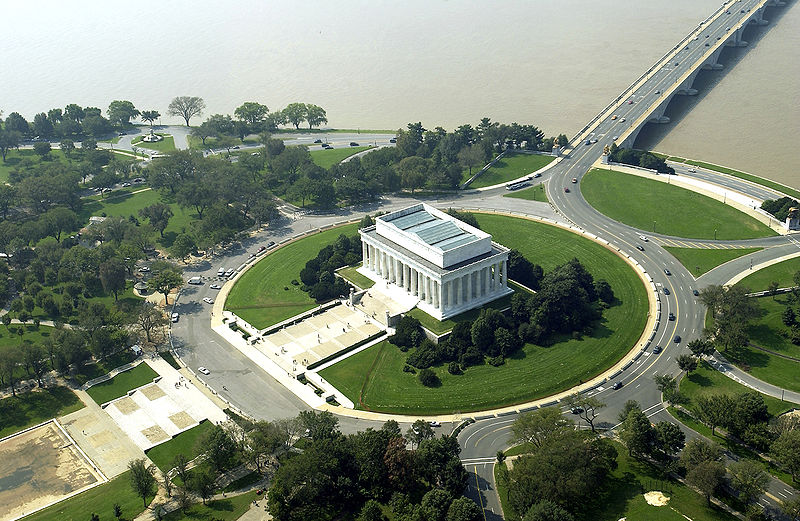 Astrology and Places: Lincoln Memorial & Temple in Pisces the sign of mystification.
Lincoln Memorial was built between 1915 and 1922 in West Potomac Park in Washington D.C.. The white marble building was designed to resemble a greek temple. The peristyle has thirty-six 13-m tall fluted Doric columns, one for each of the 36 states in the Union at the time of Lincoln's death. 
Astrogeographical position for field level 4 which describbes the atmosphere and energetical situation of the memorial itself: both coordinates of Lincoln Memorial are located in the highly imaginative, mystic, spiritual water sign Pisces sign of the dream world and indicator for a site of mystification and of contact and reconnection with the spiritual plane. In astrogeographical field studies Pisces is the most important sign for temples and churches and is present also at the supposed grave of King Arthur in Glastonbury and at the Bodhi Tree in Bodh Gaya where Gautama Buddha independently experienced illumination. Thus Pisces is the indicator for the fact that the monument was built in the style of a mythological temple complex.  It might easily be warded the title of the central national temple of the USA without many people objecting. This too is due to a special aspect of Pisces: it doesn`t disturb people as much as other signs could.
This means that Lincoln Memorial was built as a temple and a site for meditation about and reconnection with the spiritual aspects of the roots and ideals of US politics.