Functions and reflexes of Gemini in architecture. Systemical astrology and astrogeography: conclusions on the functions of Gemini from the example of the position of Försters Wine Terraces and Restaurant in Bad Neuenahr, Germany.
Related articles: Virgo and Gemini – The Greenpeace Headquarters in Amsterdam, Gemini & Virgo Samye Gompa the oldest monastery in Tibet, Shapes of Scorpio, Cancer as the Sign of Seashells in Architecture, On the astrology of Hobbitland,
The astrogeographical resonance coordinates of places provide systemical data for astrological interpretation of the function, design, energetical topics of the constructions site in the overall morphic field of landscapes, the aims, obsessions and other issues of the owners and/or architects.
Functions and reflexes of Gemini
Organic architecture II: Försters Wine Terraces and Restaurant in Bad Neuenahr, Germany has both resonance coordinates in Gemini.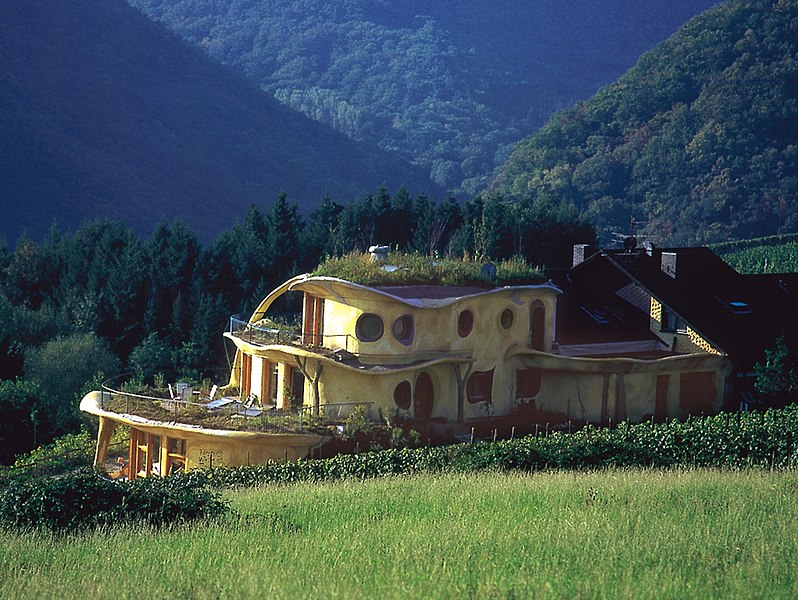 Astrogeographical position for morphogenetic field level 4 (exact position) which describes the atmosphere and topics of the building itself: both resonance coordinates of the house are on the last degrees of practical air sign Gemini.
Here is a small list of typical functions that Gemini the 3rd of the 12 structural elements of the zodiac signs indicates:
A signposts, letters, symbols, language – a typical element and reflex of Gemini is displaying or spreading information about a technological, cultural, social, political achievement for the purpose of:
A 1 information and education – in order to pass on information through the morphic field – giving information to people means spreading it in the morphic field and raising the standard of available information for typical purposes such as:
A 2 stimulating intelligence aka the capacity to make use of human potentials of dealing with situations and applying technical solutions
A 3 making contacts with new other individuals, institutions, resources
A 4 political, economical, practical, technical purposes, profits and advantages and progress
A 5 feeding oxygen into the local atmosphere in order to allow living beings to be active and supply the basis for vividness, agility and mobility.
A 6 allow access to information, technology, contacts. Gemini`s role as the ruler of the breathing organs of living beings and the capacity of photosynthesis of plants is reflected in the green roof
A 7 raising the standard of living