Pisces and Scorpio – Brad Pitt and Angelina Jolie in France. Practical Astrogeography: The birth charts for Brad Pitt and Angelina Jolie compared to their house in Provence.
Related articles: An ideal constellation for property: Tom Cruise`s house in Beverly Hills, Bill Gates & the Astrology of the Microsoft Headquarters, Angela Merkel`s constellation at the Berlin Chancellery, The astrogeographical constellation of 10, Downing Street, Steve Jobs and the Apple Headquarters in Cupertino, Napoleon`s Astrogeography at Waterloo and Austerlitz, Arnie and Mary Shriver : Who was the boss at home?,
Pisces and Scorpio – Brad Pitt and Angelina Jolie in France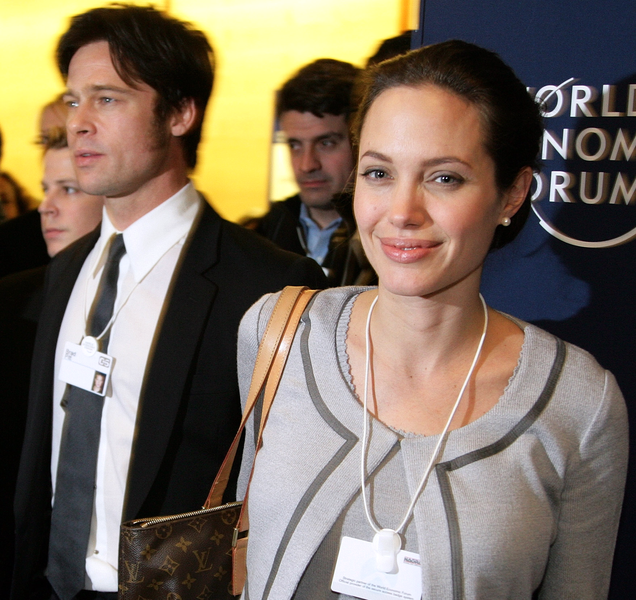 Chateau Miraval in Provence about 60 km east of Aix is one of several residences of Brad Pitt and Angelina Jolie, who are said to have bought the castle in 2008 for alleged 44 million €.
Houses 5 & 9: Angelina´s personal kingdom
The property ground is located in the sign combination of the two water sign Pisces and Scorpio. This correspondence is valid for morphogenetic radius level 3 which shows how the construction site along with its gardens is embedded in the surrounding landscape. Pisces generally represents sites with the energy of a retreat and indicates that people who move here are looking for recreation and relaxation.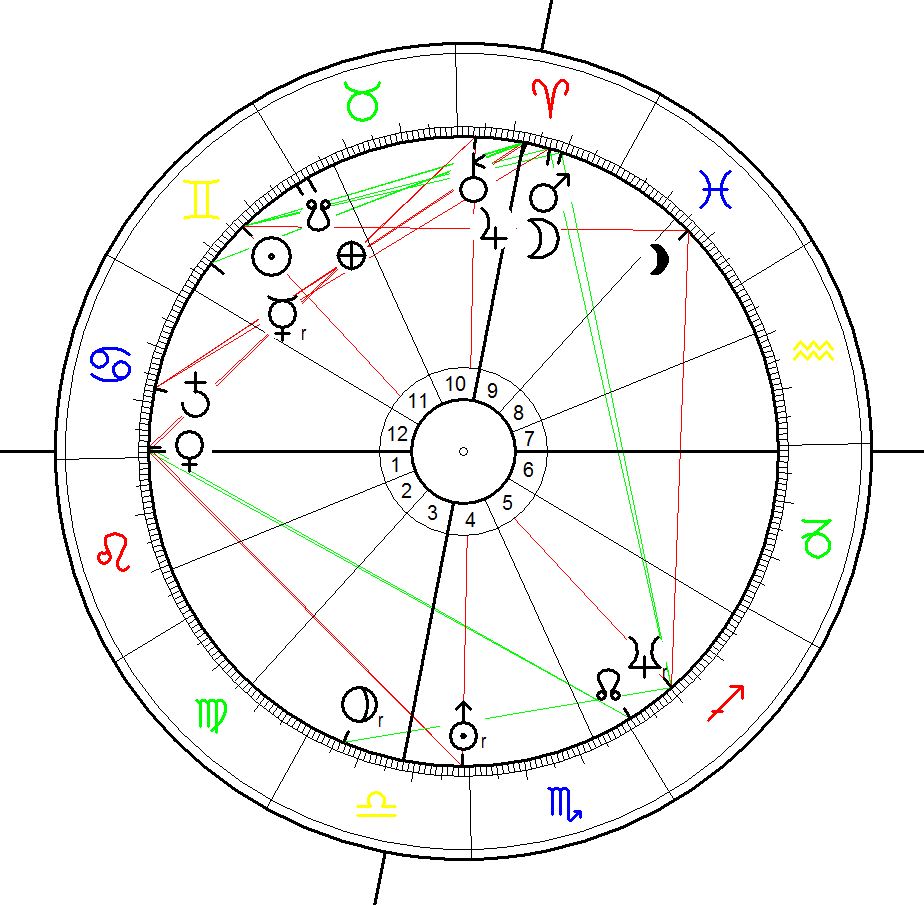 Birth Chart for Angelina Jolie
4 June 1975, 09:09 a.m., Los Angeles, CA
In Angelina Jolie`s birth chart (born 4/Jun/1975, 9:09 AM in Los Angeles) Pisces corresponds with and stimulatesthe ninth house. House 9 as the house of travel indicates that the place is highly auspicious for holidays and all types of travels, and that the person living here wants to be able to be ready and flexible enough to go on travels at any time.
Scorpio is in her fifth house, so that the place also stands for the joy of life, self-esteem, children, sexuality and for seeing the place as her own kingdom. The constellation of house 5 with house 9 in regard to Angelina`s birth chart could indicate that it was primarily Angelina Jolie´s wish to decide for this property. Angelina appears to be in the position of being her own queen and king here and could be encouraged to live her life and personal needs the way she wants. Altogether this constellation is highly favorable for her.
Houses 4 & 12: Brad´s preference for a retreat and holiday home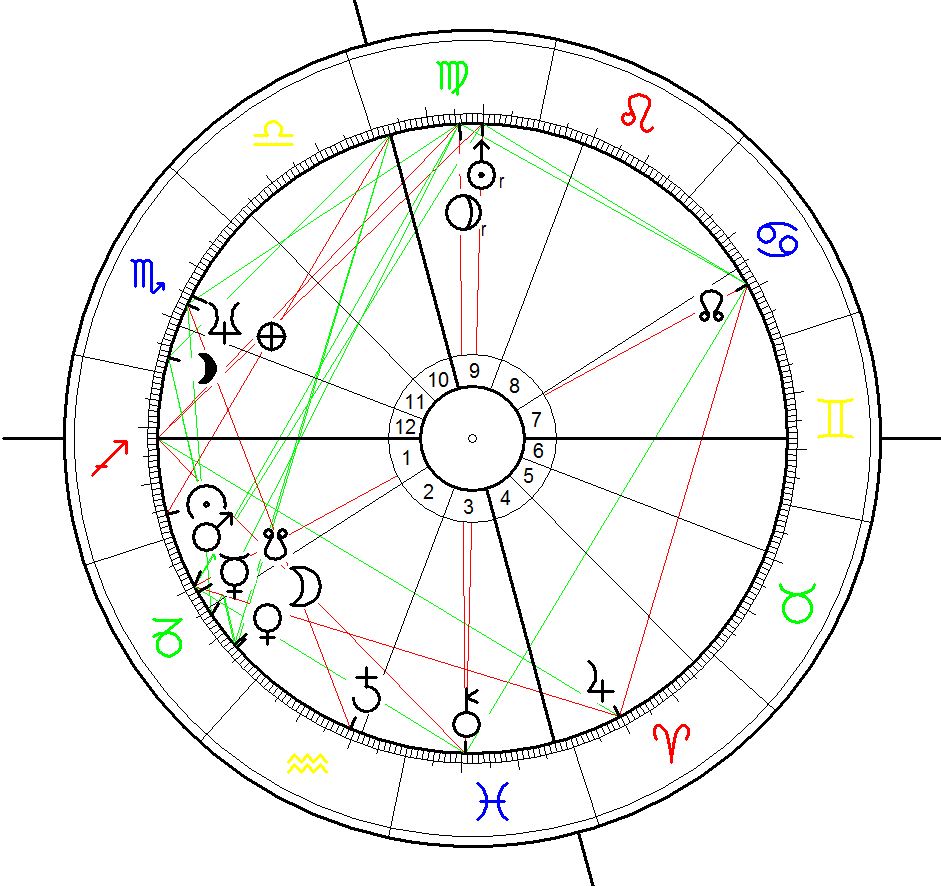 Birth Chart for Brad Pitt
18 December 1963 at 06:31 a.m., Shawnee, Oklahoma
Brad Pitt`s (born 18/Dec/1963, 6:31 AM in:Shawnee (OK) constellation at Chateau Miraval is slightly different in quality. The coordinate of the site in Pisces refers to 4 th house in his birth chart. Brad thus has a good constellation for feeling at home here and of seeing and feeling himself as the head of the family. Besides this constellation also stands for the desire to retreat from public life in order to find emotional independence and autonomy.
The resonance coordinate in Scorpio stands for the 12th house in his birth chart and in connection with Pisces being in the 4th house it may be seen as an aspect of personal emotional insecurity. This could mean that he may not find it easy to be grounded for a long time here and that his personal rights and needs may be in question every now and then. The 12th house aspect also clearly indicates that it was important for him to find a place that serves as a retreat where he could evade public attention.