The guitar tornado as a perfect depiction of Sagittarius with Aquarius
The guitar tornado as a perfect depiction of Sagittarius with Aquarius. Astrology, Sculptures & Art: The guitar tornado as a perfect depiction of the mixture of topics of Sagittarius ther sign of moving in circles with Aquarius the sign of the strongest winds.
Related articles: Jimi Hendrix`s stay in Ringo`s apartment at 34, Montagu Square, Singers & Songwriters with Sun in Scorpio, Singers and Songwriters with Sun in Pisces, Singers & Songwriters with the Sun in Aquarius, Ravi Shankar and George Harrison, Opera Houses and Pisces as the sign of Music, Led Zeppelin`s Stairway to Heaven in astrogeography,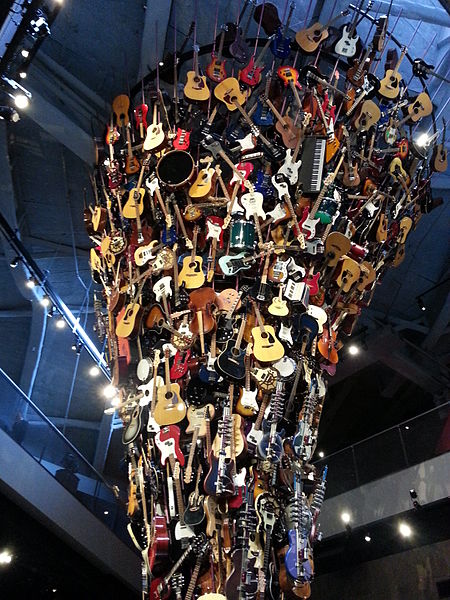 The Guitar Tornado is a sculpture at Experience Music Project – Museum for Popular Music in Seattle, Washington the birth town of Jimi Hendrix, simply the most revered guitar player in modern history. . The EMP Museum was founded in 2000 by Microsoft co-founder Paul Allen.
Astrogeographic position for morphogenetic field level 3 which describes the atmosphere of the whole of the EMP Museum: the museum is located in dynamic mental fire sign Sagittarius sign of style, design, fashion, ornaments, composition, time measurement and tempo, round forms, cycles and circles. Sagittarius was also the sun sign in the birth chart of Jimi Hendrix the most important guitar player in rock music.
The 2nd coordinate of the museum lies in between history orientated, conservative, stable earth sign Capricorn the sign of history, traditions, preserving culture and creative, innovative, rebellious, centripetal air sign Aquarius the sign of the sky, heaven, flying, inspiration and the strongest winds. The tornado is a perfect depiction of the combination of the topics of Sagittarius with those of Aquarius. The spanish word Tornado means for "spinned around" the way of movement in Sagittarius in it`s role as the sign of circles. Definite traits of Aquarius in tornadoes are: firstly the direction upwards to the sky in which things lifted up from the ground are moved, secondly the shape of tornadoes which is narrow near the ground and wider above, thirdly tornadoes as winds.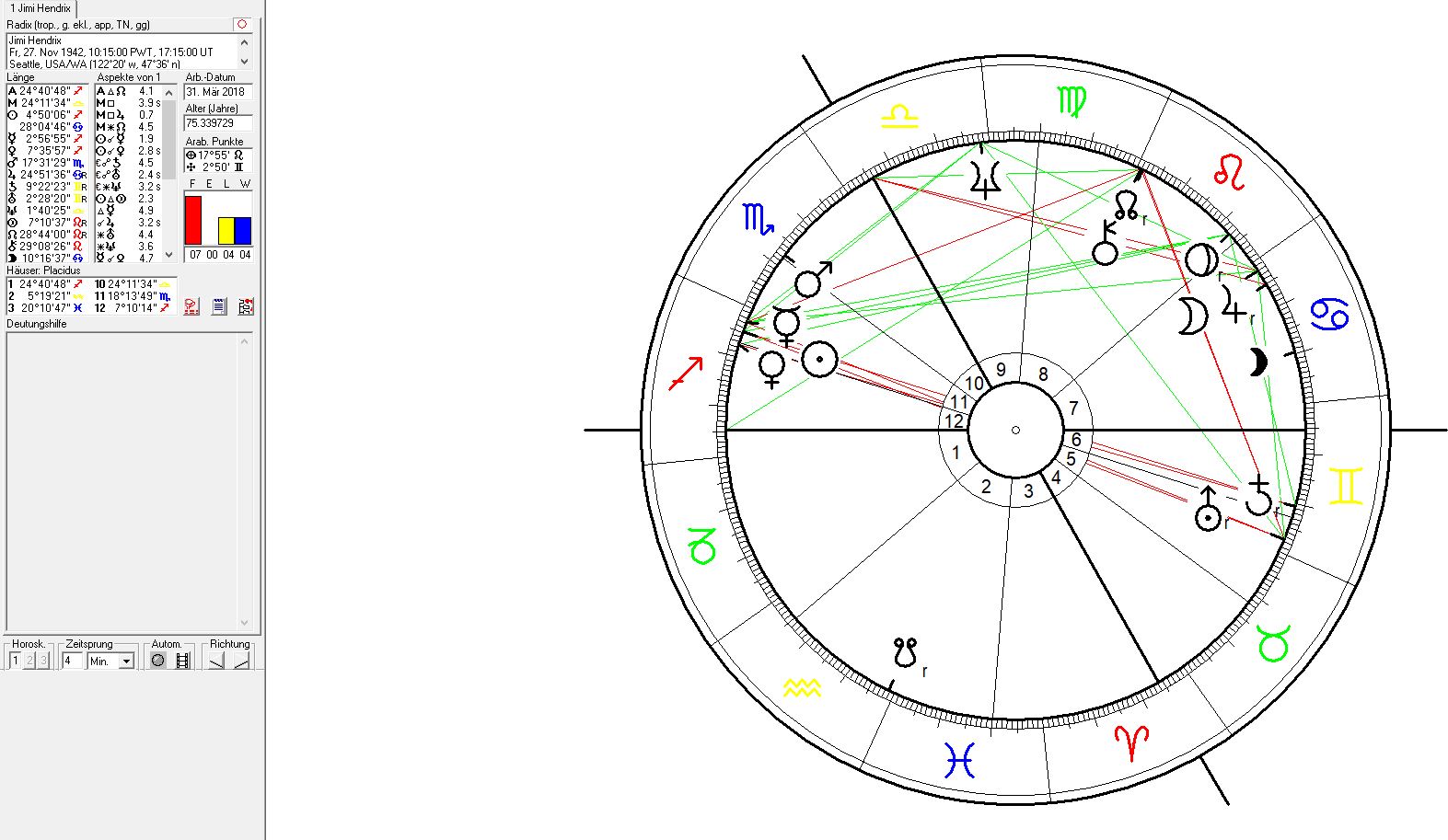 Jimi Hendrix was born with 3 planets in Sagittarius.