Zeniarai Benzaiten Ugafuku Shrine in astrology A snake deity in Scorpio the sign of snakes and an alchemist process of multiplying money by washing it in Virgo the sign of washing
Related articles: White Horse Temple – the first Buddhist Temple in China which is located in Virgo with Scorpio, Samye Gompa, Jokhang Temple in Lhasa, Karni Mata Temple and Virgo as the Sign of Rats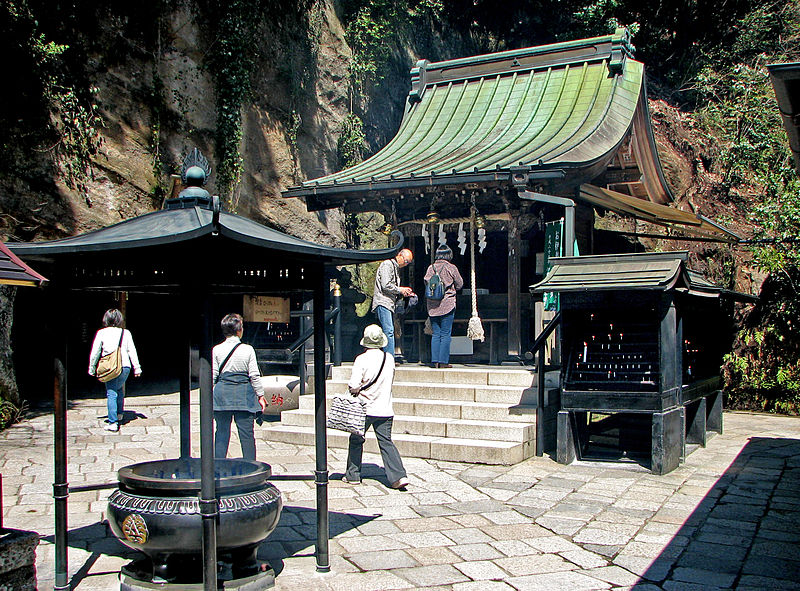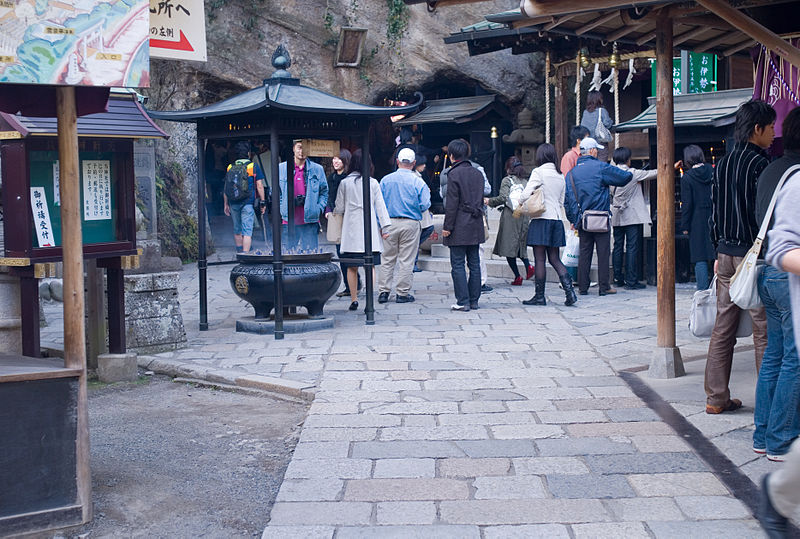 Zeniarai Benzaiten Ugafuku Shrine in Kamakura, Japan was founded in 1185. The deity worshipped here is a fusion of a traditional local spirit named Ugafukujin with Benzaiten a Japanese form of Hindu goddess Saraswati the female form of Brahma. The Object of worship at the temple is a stone snake with a human head in a cave. The waters of a spring in the cave are said to be able to multiply the money washed in it.
Astrogeographical position for morphogenetic field level 4 which describes the atmosphere of the site itself: the cave with the shrine is located in the last degrees of water sign Scorpio sign of alchemy and the fusion of different elements, caves, snakes, tombs, sculpting, imaging and a major indicator for ritual worship. Scorpio stands for the snake image of the original Ugafukujin spirit and in its role as the sign of alchemy also for the belief that money is transformed and multiplied by washing it in the water here. As one of the 2 most important indicators for caves the position in Scorpio reflects the important role of the cave for the site of the shrine.
The 2nd coordinate lies in earth sign Virgo the sign of reason, health, healing, herbal medicine, Indian yoga, monk and meditation culture, self-cleaning and as far as money is concerned of saving it. Virgo as the sign of cleaning work is a plausible indication for washing the money to make it become more. Virgo also appears as a plausible indicator for the archetype of the goddess Saraswati.