Karni Mata Temple and Virgo as the Sign of Rats
Astrology & Sacred Sites:: Karni Mata Temple and Virgo as the Sign of Rats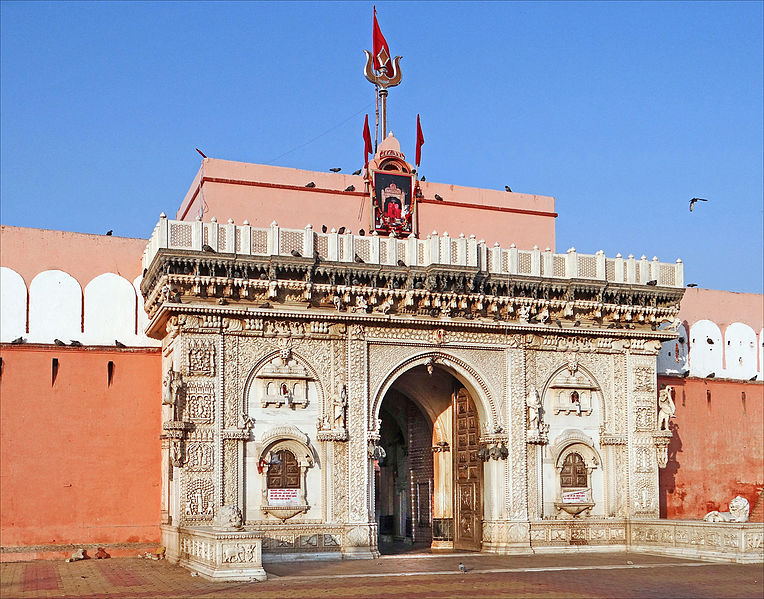 Karni Mata Temple and Virgo as the sign of rats: an estimated number of 25.000 rats are worshipped in the Temple of Sri Karni Mata in the indian city of Deshnok near Bikaner in Rajasthan.
Astrogeographic position of the temple site for morphogenetic field level 4 which describes the atmosphere and energetical topics of the temple itself:  both astrogeographical coordinates are located in earth sign Virgo the astrological ruler of mice, rats and basically all types of rodents. Self-protective earth sign Virgo is the most important astrological indicator for ecology, sustanability, protection of nature and plants, health, self-healing, celibacy, monk-life, vegetarianism, hindu religion and yoga culture in general. Virgo appears as the astrological factor that combines the topics of the ahimsa philosophy with the aims and concepts of sustainability.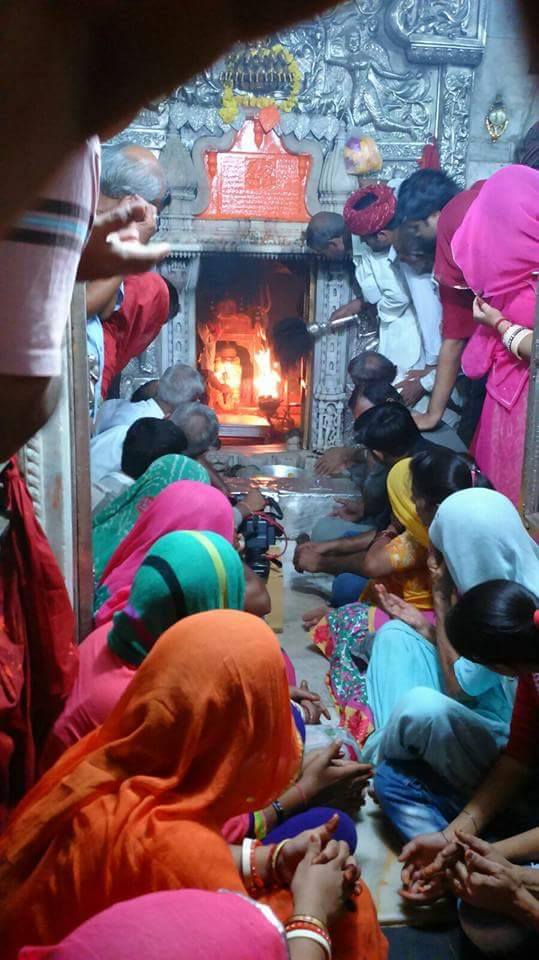 Karni Mata was a female hindu saint which is worshipped as an incarnation of the goddess Durga. Although married she ais reported to have decided to live an ascetic life and spent her life in celibacy.
Karni Mata is believed to have been born on 2 October 1387 (jul.) with the Sun in Libra and a  have died on 23 March 1538 (source: wiki article quotes Gahlot, Sukhvir Singh (1982). Rajasthan directory & who's who. Hindi Sahitya Mandir. p. 20)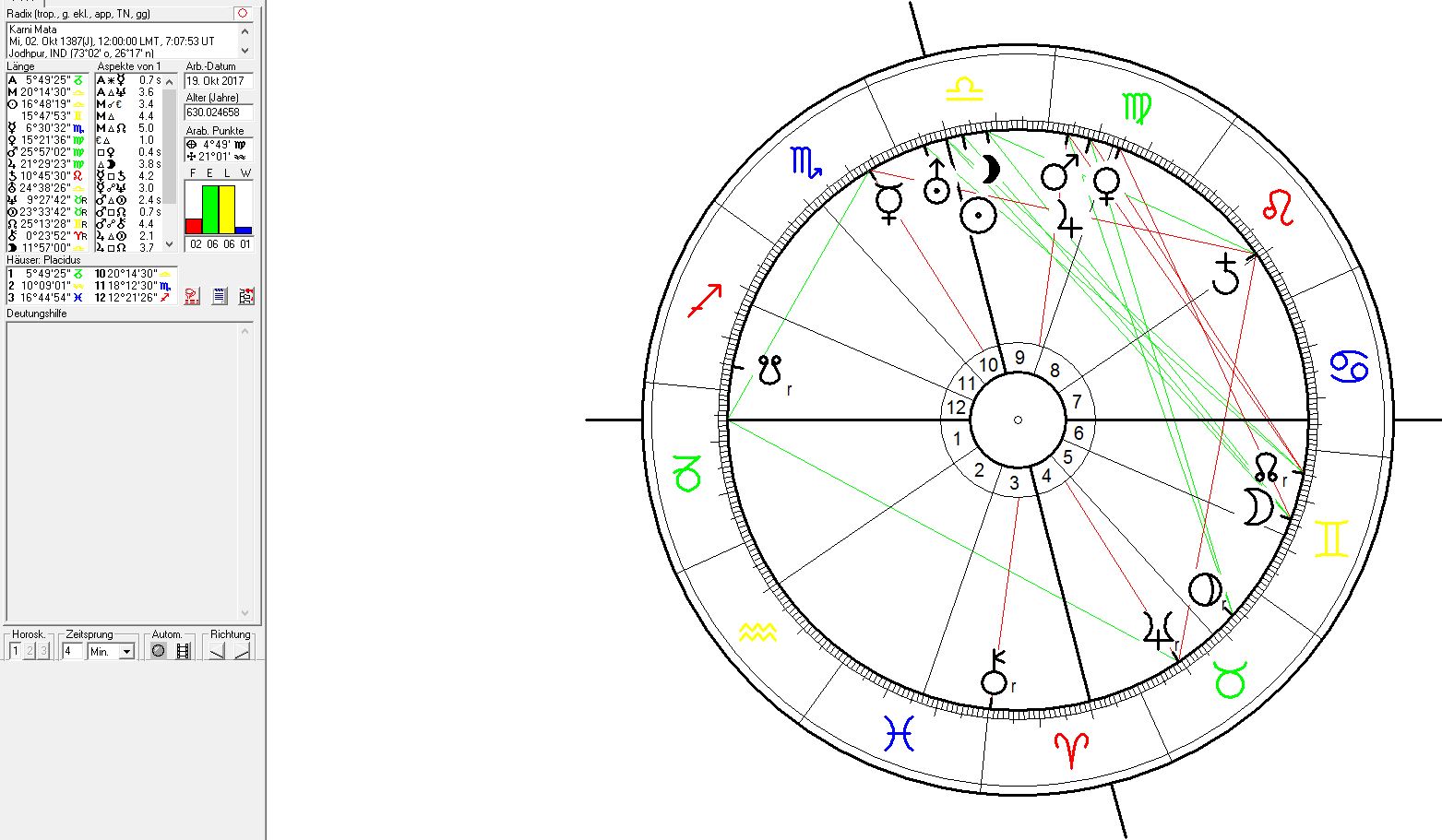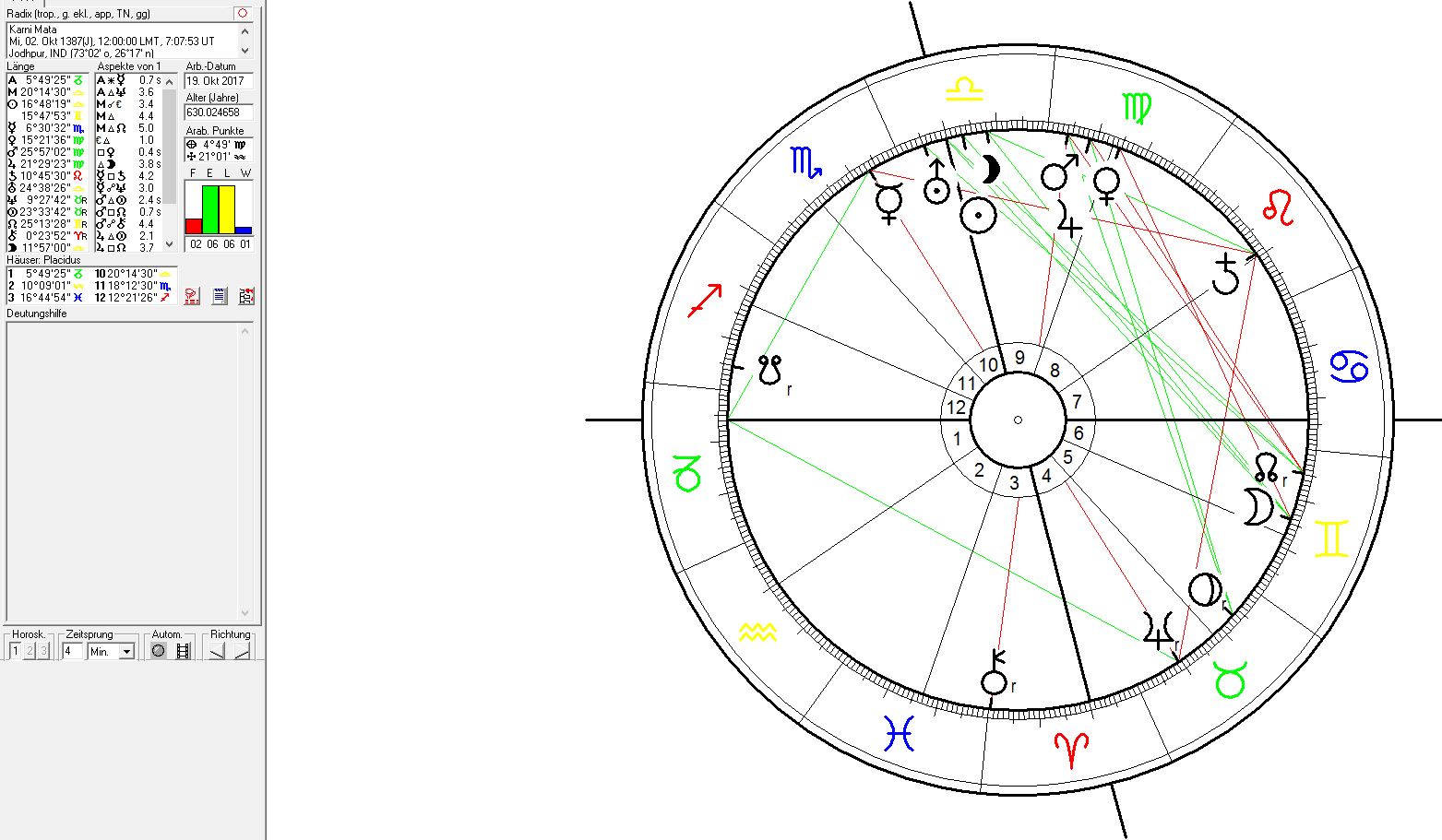 The authenticity of the birth date of Karni Mata is uncertain. It could be speculated that the birth date may have been settled by hindu astrologers deciding for a date with an intense constellation in Virgo which in hindu astrology is seen as the sign of rats. This would be the case for a  sidereal calculation as used in hindu astrology for the position of the Sun as well as for the Mars-Jupiter conjunction.
The Temple Rats
In
Hinduism
and particularly in
Jainism
 all living beings are considered to be incarnations of the eternal everlasting spirit that causes all life. Therefore the worship of animals plays an important role in reminding people of the spirtual aspects of the origins of life. The concept of  "Ahimsa" provides the philosophical background for the spiritual ideals behind this aspect of hindu religion.
Accordings to one of the  legends proposed in the wikipedia article "Karni Mata's stepson Laxman drowned in a pond in Kapil Sarovar in Kolayat Tehsil while he was attempting to drink from it. Karni Mata implored Yama, the god of death, to revive him. First refusing, Yama eventually relented, permitting Laxman and all of Karni Mata's male children to be reincarnated as rats."