Astrology & Vulcanology: the Kaohsiung Earthquake on 6 Feb 2016 in astrogeography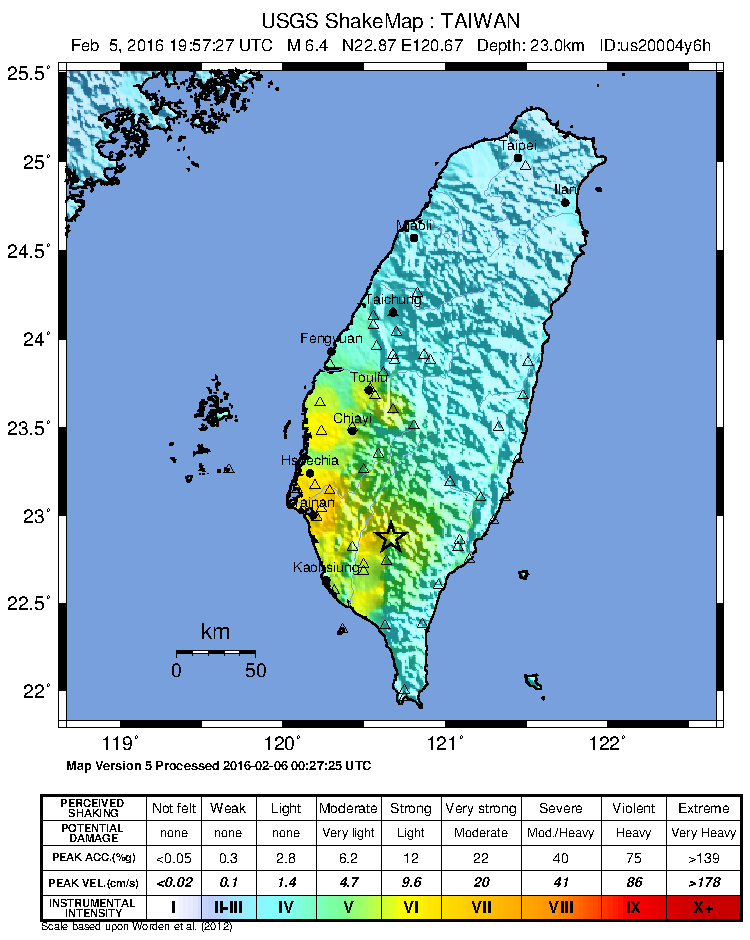 The Kaohsiung Earthquake on 6 Feb 2016 occurred at 03:57 local time (19:57 UTC, 01:27IST) with a magnitude of 6.4 struck 28 km north-east of Pingtung City near Kaohsiung in southern Taiwan. The earthquake struck at a depth of around 23 km with a maximum intensity of VII (Very strong) on the Mercalli scale, causing widespread damage and at least 18 deaths.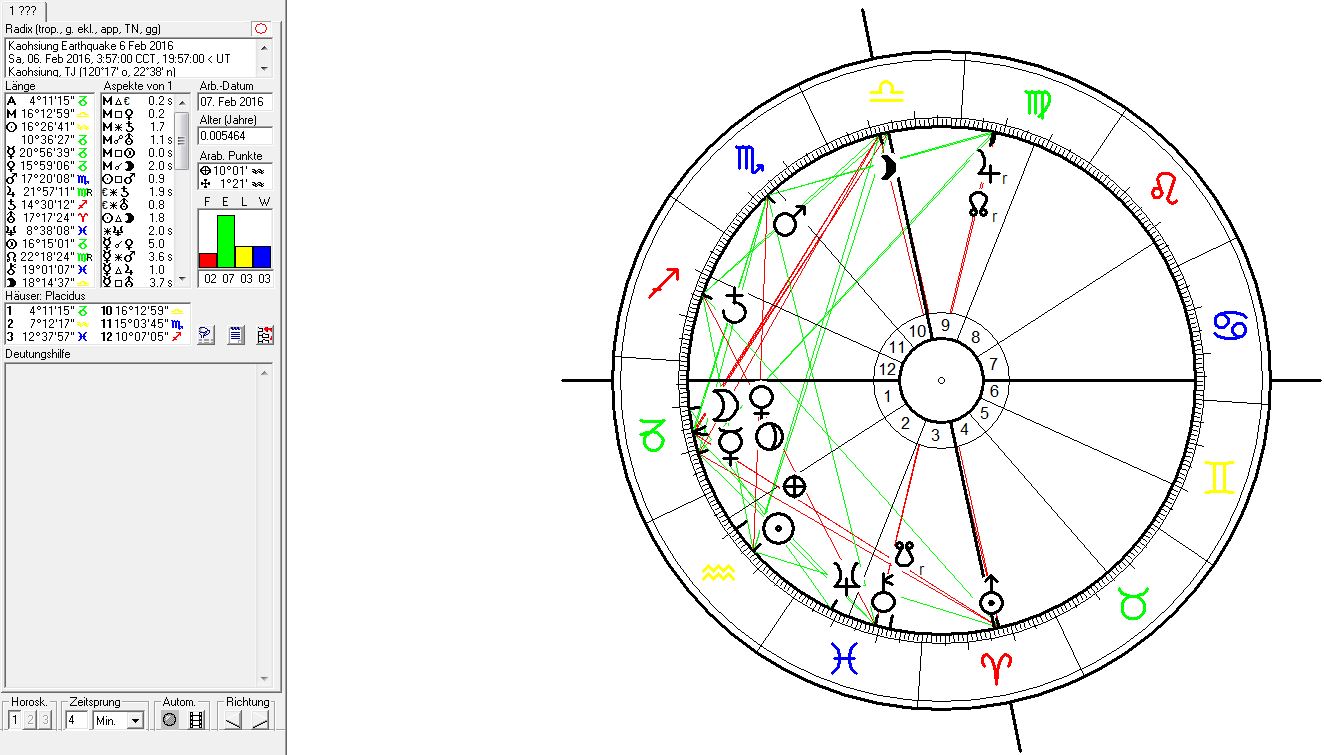 Uranus near the IC indicating aspect for the place eactly below the ground is the most significant causing factor for the discharge of pressure through an earthquake here. For details about the interpretation of positions near the IC in earthquakes`charts compare my articles on the San Francisco earthquakes, The Nepal Earthquake on 25 April 2015 and  Mount Pinatubo Eruption.
Astrogeographical position of the epicenter for morphogenetic field level 1 which explains the supraregional significance of the event: the epicenter was located at 22° Virgo and 7° Aquarius.
As can be seen from the event chart Jupiter the ruler of Sagittarius the sign of magma at 21°57` and conjunct Rahu the North Node was in exact transit of the astrogeographical position of the epicenter from the ninth house indicating a pressure from above and northeast of the area below the epicenter and on the Uranus position most probably causing a discharge of tension (explosion) which led to intense release of these energies towards the surface. This is of course only an attempt for an astrological description of what the astrological chart might indicate.
The exactitude of the astrogeographical constellation with the planetary transit of Jupiter is of course fascinating, but we should not be distracted though the phenomenon of the exactitude because even if that would not be the case the astrogeographical calculations of my astrological world map would still be as exact and relevant for interpretation.