Drachenfels (dragon mountain) in Scorpio the sign of dragons
Astrology and Sacred Sites: Drachenfels (dragon mountain) in Scorpio the sign of dragons – Dragon Mountain and Siegfried´s Transformation in Scorpio 
Compare: The rock fortress of Sigiriya in Scorpio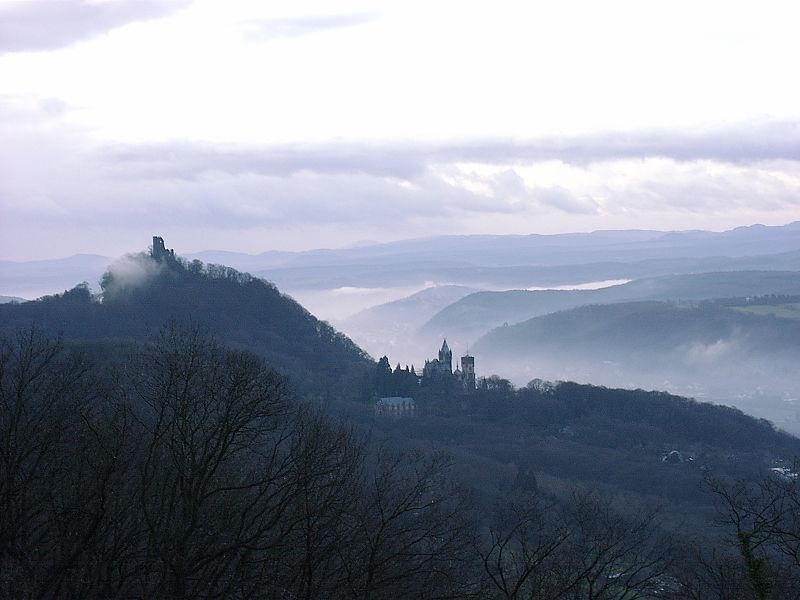 Dragon Mount – Drachenfels  is a small mountain in the mystic valley of the river Rhine. In the Nibelung Saga a dragon named Fafner used to live in the cave system underneath Drachenfels. This is the mythical place where Siegfried of Xanten after killing the dragon drank and bathed in its blood. He instantly underwent a transformation that made him invulnerable and capable of understanding the speech of birds.
Both castrogeographical coordinates of Drachenfels are in the highly defensive water sign Scorpio, the sign of dragons, snakes and of reptiles in general. Scorpio so stands for all kinds of transformation processes and for shedding and renewing ones skin. In astrogeography it is the sign of fortresses, armours and shells and it generally indicates the need for self defense. As a sign of the autumn it stands for the mental body and is a major aspect of the capacity for mental perception. Therefore Scorpio refers to transformation processes im which we learn to overcome an old self-image and change the preset parameters of the world we live in.
The constellation is valid here for the astrogeographical radius/field level 3 which indicates how a place is embedded in the surrounding area.