The High Heels wedding church in Aquarius with Scorpio. Astrology, architecture, art and sculpting: the "Shoe Church" in Chiayi, Taiwan as an experiment with the confrontation of idealism (Aquarius) with traumatic issues (Scorpio).
Related articles: Spirals in Aquarius Architecture, Astrology and Architecture: Shapes of Scorpio, Scorpio as the sign of sculpting, The polarity of Aquarius with Scorpio, Distortion as an element of style in Aquarius, The Controversy between Taurus and Aquarius at the Leaning Tower of Pisa, An Aquarius Tower for the Olympic Flame, The Spire of Dublin,
The High Heels wedding church in Aquarius with Scorpio.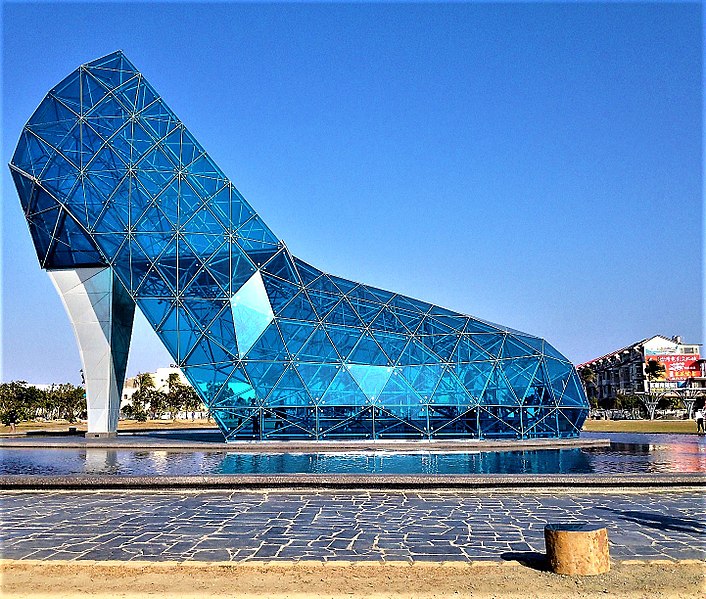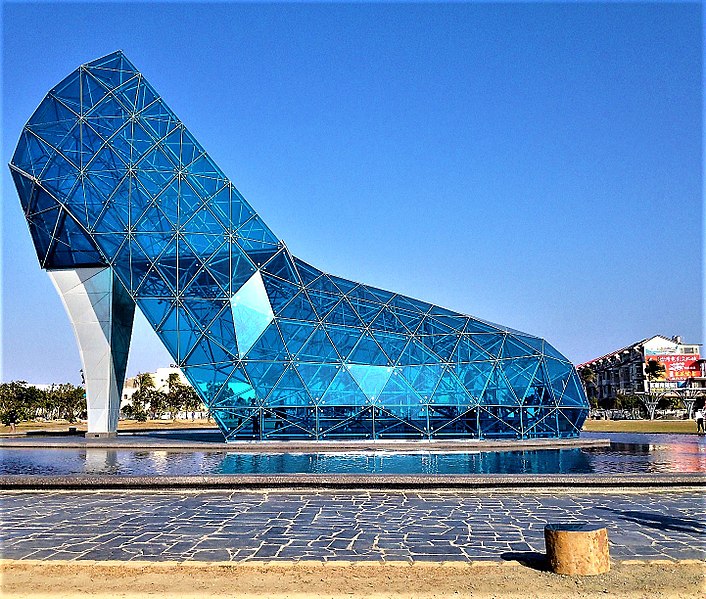 The "Shoe Church" in Glass High Heel Church in Budai Township, Chiayi County, Taiwan was inaugurated on 8 Feb 2016 with Sun-Moon conjunction (new moon) in Aquarius in exact square to Mars in Scorpio. The building is 17m tall, The building sculpture is 12m wide and 25m long and was constructed to commemorate the blackfoot disease outbreak in the 1950s. The outbreak of the disease was caused by water pollution through arsenic poisoning. The effects of the mass poisoning often led to amputation of the feet.
The high-heel motif is said to represent the message that instead of that incredible disease of the feet young women can nowadays rise to modern life with high-heel shoes from that past traumatic darkness.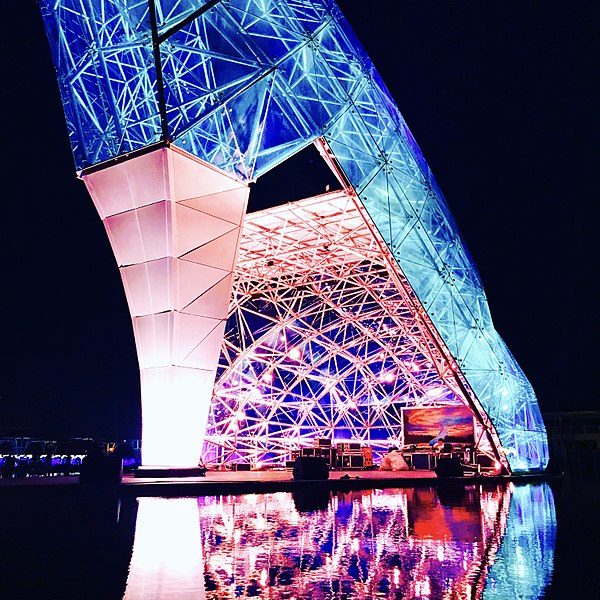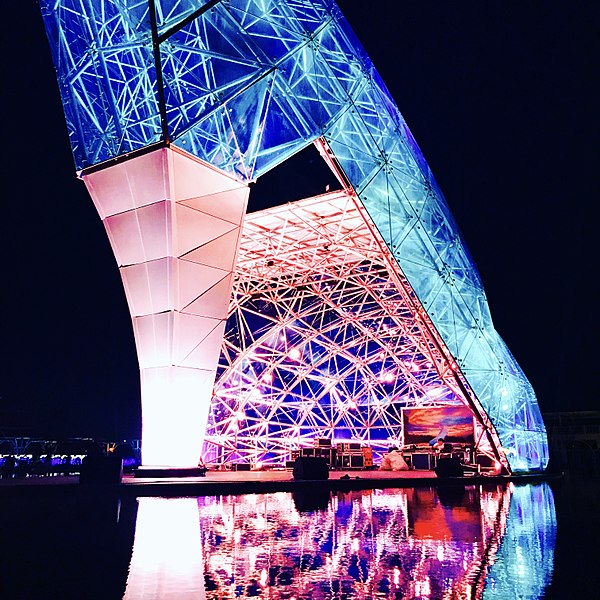 Astrogeographic position for morphogenetic field level 4 (exact adress) which describes the topics of the building itself: located in creative innovative air sign Aquarius sign of the sky, heaven, paradise, solutions, inspiration, re-connection, revolution, emancipation, liberation, self-finding, re-connection with ones fuller potentials and of confrontation of negativity. The transparency of the glass building that allows seeing the open sky from within the building and also the highy-heels are elements that clearly resonating with central topics of Aquarius. Important aspects of Aquarius can also be investigated through the provocation created by the unexpected design along with the abstraction of what a church might look like. And yes – walking on high heels above the ground is an Aquarius motif – don`t you think?
The 2nd coordinate is located in water sign Scorpio sign of trauma, pain, amputation, poison, transformation, sculpting, imaging and visualization. Scorpio is symtomatic of the "building as a sculpture" design motif and of course the traumatic memory of the historical problems of water poisoning and its dramatic consequences.
The combination of Aquarius with Scorpio (Uranus-Pluto topics of rebellion against negativity of form, structures and patterns of role behaviour) strongly resonates with the protest against environmental pollution.
.
Another example for the "building as a sculpture" motif located in Aquarius with Sorpio is: Vattanac Capital Tower, Phnomh Penh – designed as a dragon: