The Great Fire of Smyrna in astrogeography. Mundane astrology and astrogeography: Uranus opposite Smyrna.
Compare: The Great Fire of London, The astrogeographical position of Ankara
The Great Fire of Smyrna or the Catastrophe of Smyrna "1922 Izmir Fire" destroyed much of the then multicultural port city of Smyrna (Izmir) in September 1922. The fire began on 13 September 1922  four days after the Kemalist Turkish forces had regained control of the city on 9 September 1922, effectively ending the Greco-Turkish War and more than three years after the Greek army had landed troops at Smyrna on 15 May 1919. Estimated Greek and Armenian deaths resulting from the fire range from 10,000 to 100,000. There are different accounts and eyewitness reports about who was responsible for the fire. A number of sources and scholars attribute it to Turkish soldiers setting fire to Greek and Armenian homes and businesses. The greek and armenian quarters of the City were burnt down whereas the turkish and jewish quarters were protected by the Kemalist Turkish army. For eyewitness reports of the horror scenario read the wikipedia article.
The whole catastrophe was safeguarded by a full strong "christian fleet" from the WWI allies mainly US and British destroyers waiting in and near the harbor but not interfering.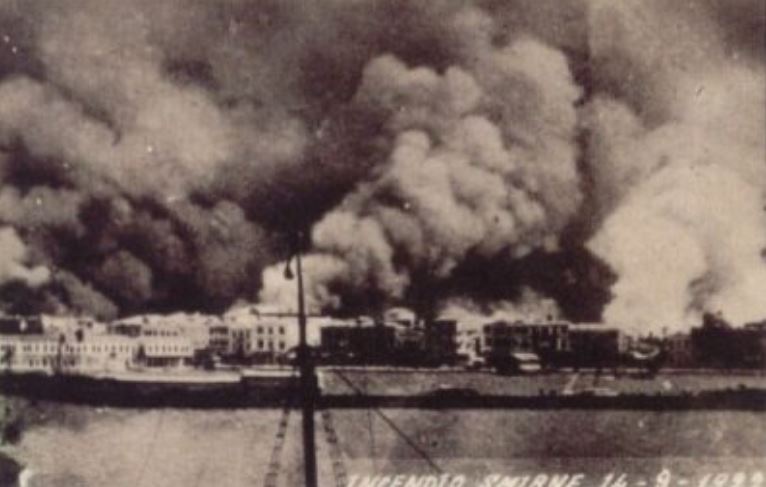 Astrogeographic position of Smyrna the turkish Izmir for morphogenetic field level 1 which describes the supraregional, international role and resonance of the City: one coordinate is located at 25° in fire sign Sagittarius and the 2nd at 8° in earth sign Virgo.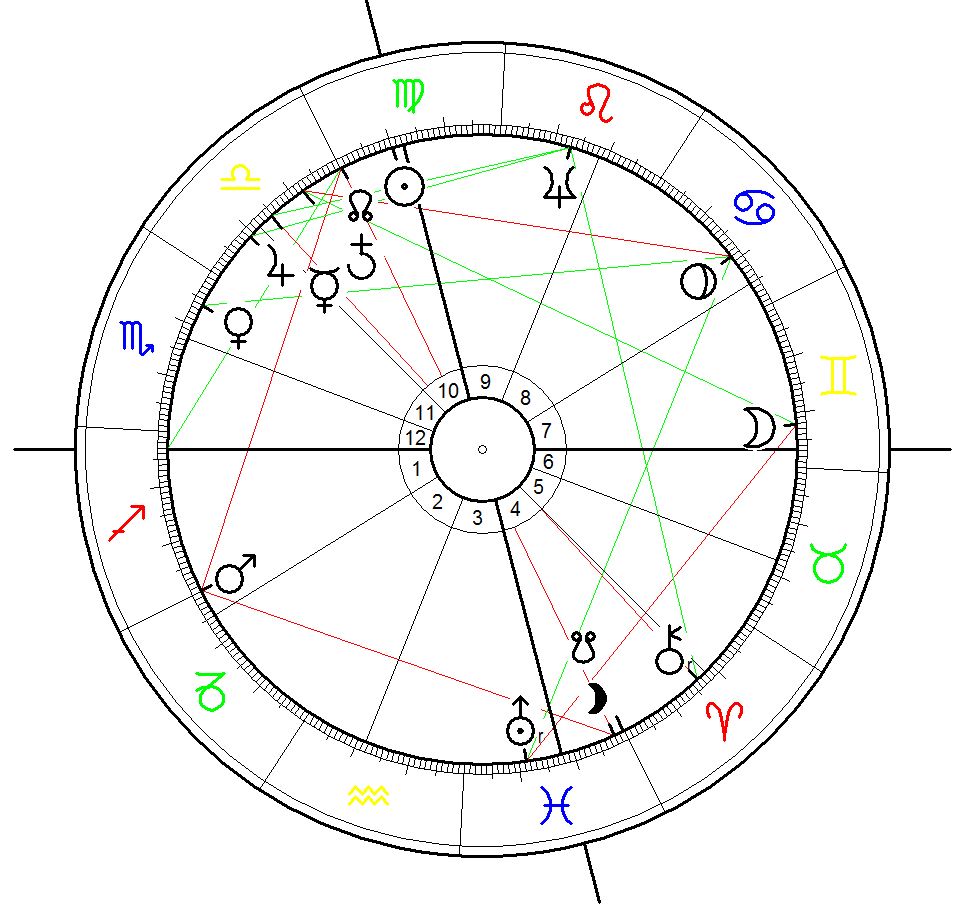 Uranus the planet of globalization was retrograde at 11°Pisces during the Great Smyrna Fire. had been transiting the opposition to the 8° Virgo astrogeographical position of Smyrna for over a year putting more and more pressure on the city and "preparing" the exodus of the greek population from the City and the whole of Asia minor. Jupiter the ruler of the astrogeographic position in Sagittarius at 20° Libra was in mirror point conjunction with the 8° Virgo coordinate of Smyrna. The Uranus opposition to Smyrna explains the arson attacks of the coming Kemalist Turkish regime against the older populations of the region.
At 12:00 noon the Moon on 8° Gemini was in exact square to the 8°Virgo coordinate of the City explaining the important role of Mercury as an indicator for an intentional burning down of the Greek and Armenian quarters and killing of refugees through the Turkish army because of his conjunction with Jupiter the planet of arson attacks.