Icelandic native religion headquarters in the constellation of Capricorn with Scorpio
Astrology and Places: The Mountain Sanctuary of Göbekli Tepe,   Hallgrímskirkja, Reykyavik located in Aquarius with Aries,  The Oldest Extant Parliament in the World in Iceland,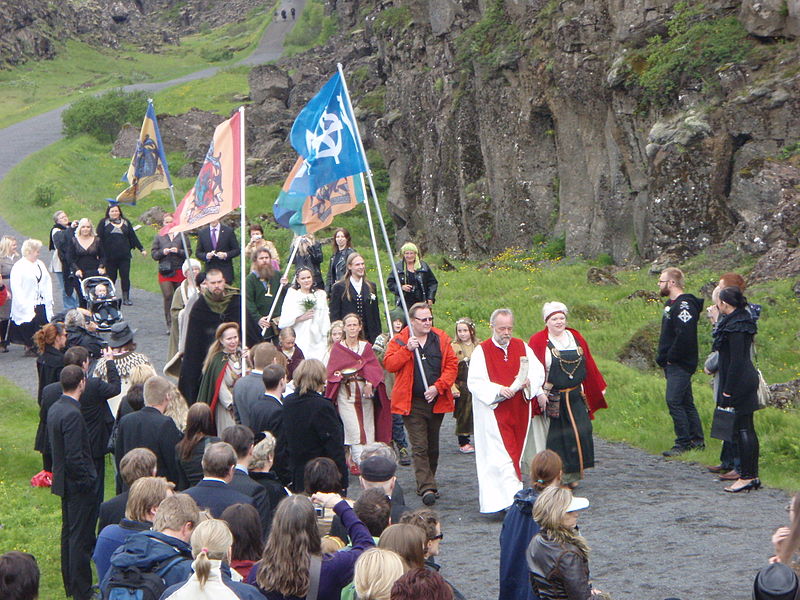 Ásatrúarfélagið is the name of an Icelandic religious association of the Germanic folk religion (Ásatrú, "faith of the Eses") with its head office at Síðumúla 15, 108 Reykjavík.
Astrogeographic position of the Asatru head office for morphogenetic field level 4 ehich describes the atmospherre and energetical topics: the head office is located in traditionalistic, conservative earth sign Capricorn sign of history, archeology, control, government institutions and the preservation of ancient culture and inheritance. 2nd coordinate is in highly, alert, defensive, hierarchical, mental water sign Scorpio sign of strongholds, visualization, sculpting, monuments, learning by watching, dogma and nomadic cultures.
The combination of Scorpio with Capricorn appears also at the 13000 year old mountain sanctuary of  Göbekli Tepe in Turkey the oldest known temple worldwide, This indicates the importance of the sign of Capricorn for preserving ancient cultural, religious and spiritual inheritance.
The new temple building in Reykyavik
Spent a while searching for the location of the new temple – but finally found it on the website of architect Magnus Jesson. Thanks for that! Take a look at the page if you are interested in seeing the design concept.
Astrogeographic position for morphogenetic field level 4 which describes the atmosphere and energetical topics of the temple itself: the temple site is locted right on the divide between highly alert, energetic, male fire sign Aries sign of the action, speed, ignition, sports, mobilisation warrior castes and warfare in general and a possible indicator for nordic culture and female earth sign Taurus sign of the earth,  grounding, growing roots, food, agriculture and a typical indicator for underground buildings. 2nd coordinate is located in emotional, water sign Cancer sign of feeling at home, motherhood, fertility, pregnancy, emotional authenticity, the womb, caves, modernity and emotional authenticity.