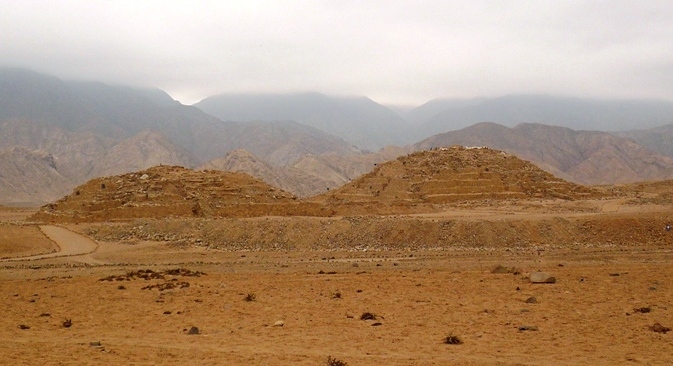 Astrology and Temples: The Sacred City of Caral in the Supe Valley in Peru.
The Sacred City of Caral is the most ancient known city in the Americas. It was Inhabited from 2600 until 2000 BC.
Astrogeographic positon: located in the last decade of the highly imaginative, spiritual water sign Pisces the most important indicator for temples and in the mental fire sign Sagittarius indicator for shamanism and the priest castes. This indicates that energetically Caral must have been a temple city in the first place and not merely a rural marketplace or economical center (Taurus), a capital (Capricorn) or a royal city (Leo).
The constellation is valid for morphogenetic field level 2 which describes how the town was embedded in the region.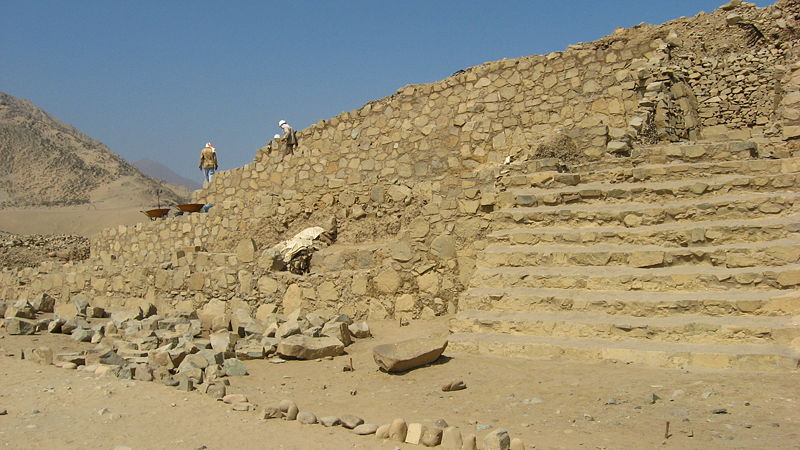 The largest pyramid in Caral has both coordinates in the "extraterrestrian" constellation right in between the two spiritual signs – the creative air sign Aquarius the sign of the sky, heavens and of self finding and in  the mystic water sign Pisces the indicator of the subtle, invisible, unconscious and spiritual origin of material existence. This is valid for morphogenetic field level 4 which describes the site of the pyramid itself.
compare: Gemini and Virgo: the Great Pyramid of Giza in Astrology,  The Pyramid of Kukulcán in Chichén Itzá,  The Origin of the Inca Gold – The Pyramid City of Túcume,  Cholula: Connecting Earth and Sky through a Pyramid,  The Temple of Borobudur