The Hill of Tara – seat of the High Kings of Ireland. Astrology and astrogeography: the Hills of Tara and Knockarena.
Compare:   Dún Aonghasa a ringfort and temple in Aquarius with Leo, Dolmen and Portal Tombs in Astrogeography, Hill of Uisneach
The Hill of Tara seat of the High Kings of Ireland.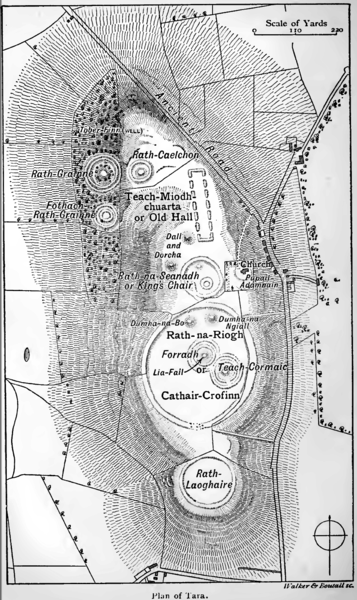 The Hill of Tara is an important sanctuary in the County Meath, Ireland. It was the seat and inauguration place of the High Kings of Ireland. The High King was symbolically married with the goddess Medb. The site is located about 13 km southwest of the megalithic hill of Newgrange.
Astrogeographic position for morphogenetic field level 3 which describes how the whole of the hill is embedded in the land: the whole sanctuary is located in female, emotional water sign Cancer the sign of motherhood, pregnancy, fertility, emotional independence, celtic culture, ancestors and feeling at home. The 2nd coordinate is in the highly alert, defensive water sign Scorpio the sign of fortresses, graves, the underworld, sculpting. hierarchies and dogma.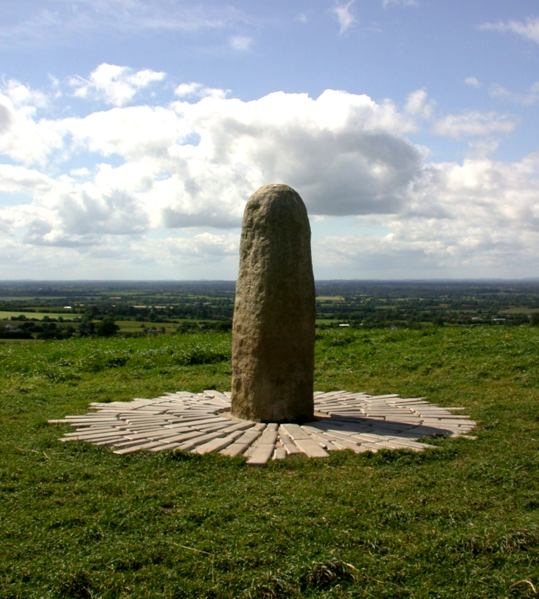 Astrogeographic position of the Lia Fáil menhir for morphegentic field level 4  which describes the function and atmosphere of the standing stone itself:  Lia Fáil is located on 29° the last degree of dynamic, mental fire sign Sagittarius the sign of shamanism, druid culture and the priest caste. This position lies right next to the cardinal divide between Sagittarius and Capricorn and the degree of the winter solstice and the rebirth of the Sun at 0° of solid, traditionalistic earth sign Capricorn.  This astrological degree directly points at the topic of bringing together the topic of spiritual leadership (29° Sagittarius)° and factual rulership (1°Capricorn) of a country and kingdom. through the inauguration of king. This is also reflected by the Sabian Symbols for this point of the astrological zodiac:
29°-30° Sagittarius: The Pope Blessing the Faithful
 0°-1° Capricorn: An Indian Chief Claims Power from the Assembled Tribe. 
The 2nd coordinate of the Lia Fáil Stone of Destiny is on the first degree of the air sign Gemini the sign of sign-posts, symbols, learning, teaching, interfaces, communication and of exchanging information.
Maeve's Cairn
Goddess Mdeb or Maeve is an archetypal warrior queen of Connacht in the Ulster Cycle of Irish mythology. Her character is strong-willed, ambitious, cunning and promiscuous. She is believed by some to be a manifestation of the sovereignty goddess.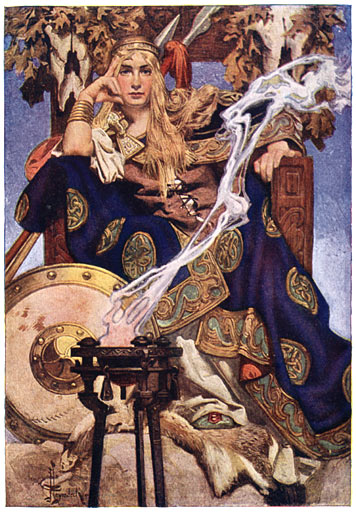 Maeve's Cairn is located on top of Knocknarea. The neolithic burial site of the Iron Age Queen of Connaught Maeve dates back about 3000 BC.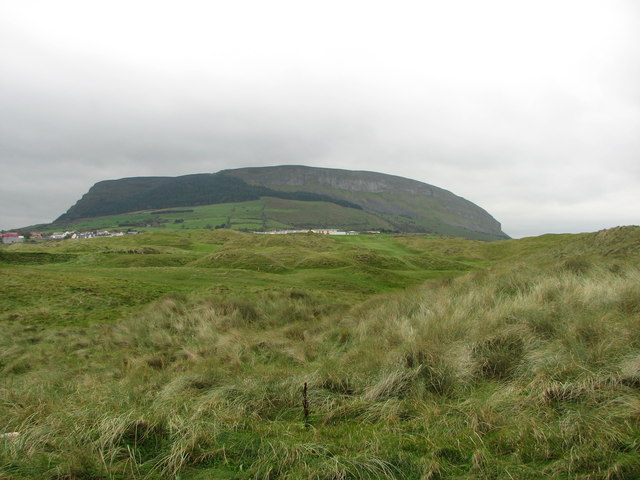 The whole mount of Knocknarea is located in the spiritual air sign Aquarius which stand for artificial, man made mounts (cairns) and an atmosphere that stimulates ideals and visions. 2nd coordinate is in the earth sign Taurus which in relation with Aquarius stands for the ideal of creating a new world order or society, community life and communism. Valid for field level 3.