Happy Rizzi House in Libra with Cancer. Astrology, Architecture and Places: the astrogeographical position of a colourfully painted building complex in Braunschweig, Germany
Happy Rizzi House – short video
Related topics: The Egg on top of Dali´s House in Cancer – and other examples for Cancer as the sign of eggs and the uterus, Cancer as the Sign of Seashells, Libra as the sign of symmetry,
"Happy Rizzi House" is a colorfully painted building complex in Braunschweig, Germany designed by american architect James Rizzi (born 5 Oct 1950, NY City). The buildings were erected between 1999 and 2001.
Astrogeographic position for morphogenetic radius/field level 3 (surrounding area) which describes atmosphere and energetical topics of the how the project site and area around it is embedded in the town: the complex is located in aristocratic air sign Libra the sign of harmony, balance, decoration, relationships, angels and a main astrological indicator of the reflex to beautify the environment and make it nice. The 2nd coordinate is located in  emotional water sign Cancer the sign of the moon, motherhood, childhood, fertility, pregnancy and feeling at home which stands for the pink and pink related colors here. Both the signs but particularly Libra are directly related for the Naïve Art style of the murals.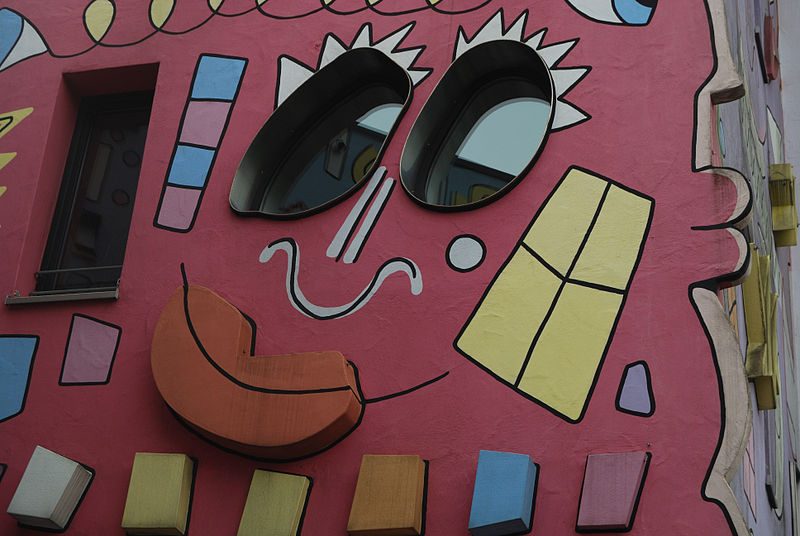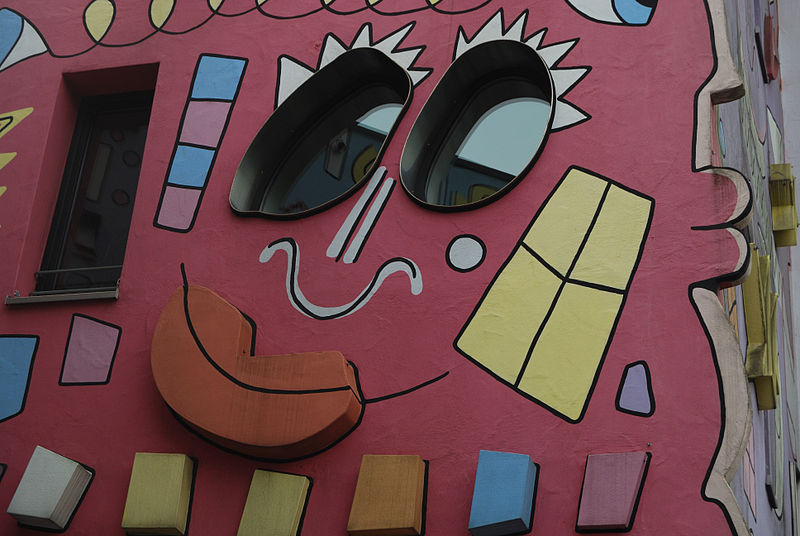 The porthole style windows are elements of style that relate to the self-protective reflexes of water sign Cancer – which concentrates on the interior and not the exterior of buildings. A typical reflex of Cancer is its attitude of looking out through a small window. Libra on the other hand – the sign of openness rather would rather support big windows that leave enough space to be looked at while inside.
In fact the small windows may even be seen as a reaction of the Cancerian reflexes onto the comparatively exposed atmosphere of the location`s resonance in Libra.