Car falls into sinkhole in Toledo, Ohio
A woman was rescued after her car fell into a sinkhole that opended up in front of her car while driving on Detroit Avenue in Toledo Ohio on Wednesday, July 3 2013 at 12.15 p.m..
Full article on toledonews.com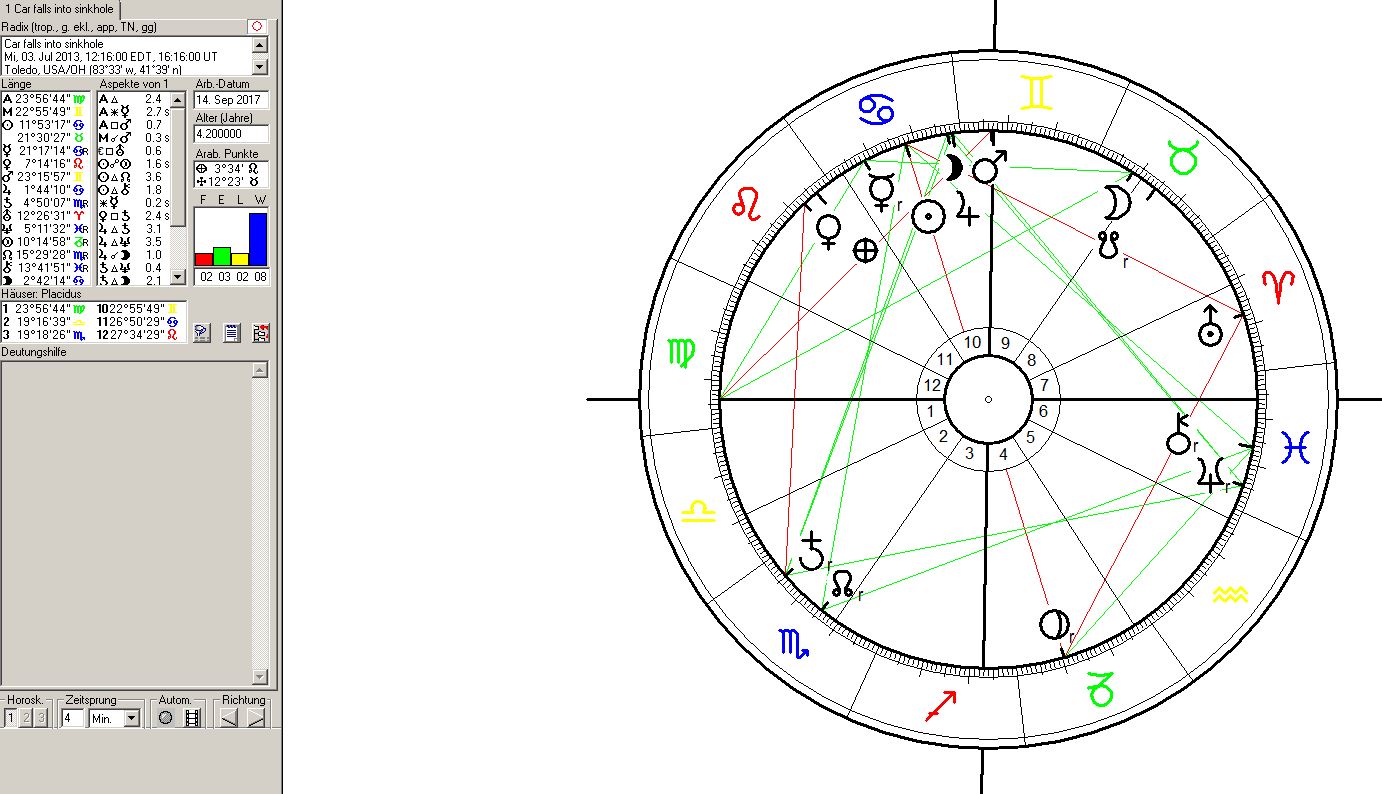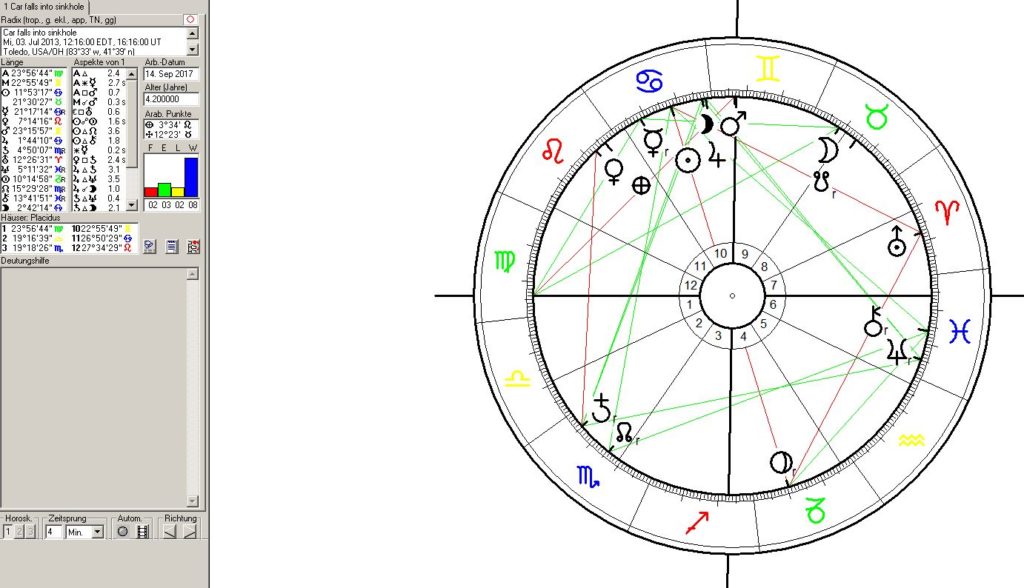 Both coordinates of the road crossing between Detroit Avenue and Bancroft Street are located in the first decade of the fire sign Leo. One of the coordinates at about 5° and one at about 7° in Leo.
Because Venus was in transit excactly over the position of 7° Leo she is to be seen as the indicator of the event here in her specific quality as the ruler of the sign of Taurus which stands for the earth itself and as such for the effects of gravitation and the sinkhole.
The exact square of Saturn at 5° Scorpio to the astrogeographical position of the sinkhole at 5° Leo is also of particular interest and importance here. This is because Pluto is the ruler of Scorpio and his square with Uranus is the main aspect to define the quality of the years 2010-2015. This constellation was activated by the transiting Sun at 11° Cancer on the day of the 3rd of July putting both planets Pluto at 10° Capricorn and Uranus at 12° Aries under intense pressure.
As you can see the astrogeographical data is overwhelmingly precise and the relation of astrological transits with the coordinates of a place in the morphogenetical field structure is so evident that it can deliver us insights into understanding how the different aspects, events and layers of reality on this planet are related to each other in a perfect symphony.