The Knotted Gun Sculpture in Libra with Virgo. Libra & Virgo: Reaction and Self-protection. On the astrogeographical position of the Knotted Gun sculpture in front of the United Nations building in New York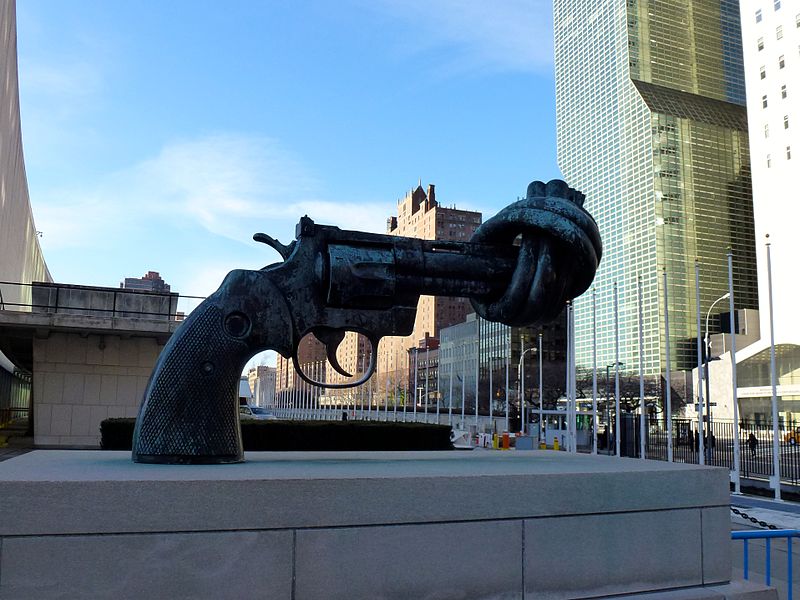 The Knotted Gun sculpture officially named "Non-Violence" outside the United Nations building in New York by swedish sculptor Carl Fredrik Reuterswärd (born 4 June 1934) was designed under the impression of the shooting of John Lennon in the City of New York in December 1980.
Astrogeographical position for morphogenetical field level 4 which describes the atmosphere of the sculpture itself: the sculpture is located in air sign Libra sign of harmony, balance, justice, peace, beauty, naive painting, decoration, love, relationship, angels  and the ideal of a higher culture which serves all beings. Libra also resonates with the position of the Sun, Mars and North Node in John Lennons birth chart. The 2nd coordinate lies on the last degree of self-protective earth sign Virgo sign of reason, fear, adjustment, health, medical treatment, saving, preservation,, ecology and the protection of nature,  plants and life itself.
The Strawberry Fields Forever Memorial in Libra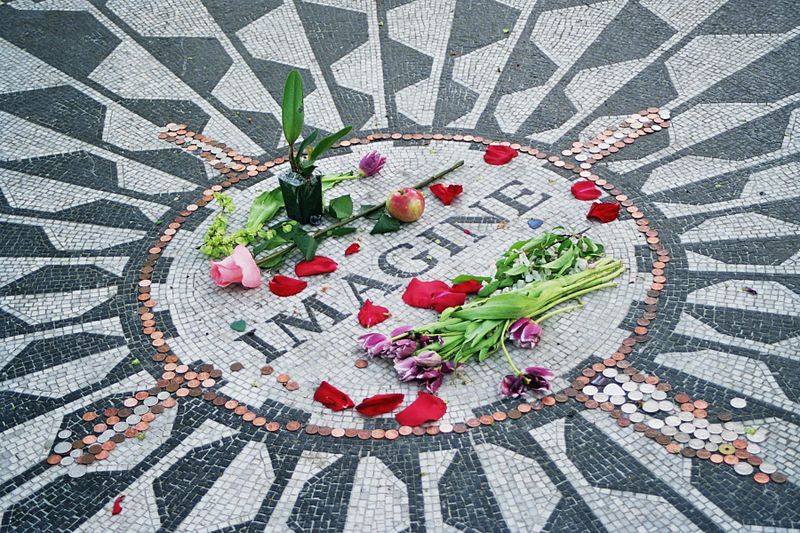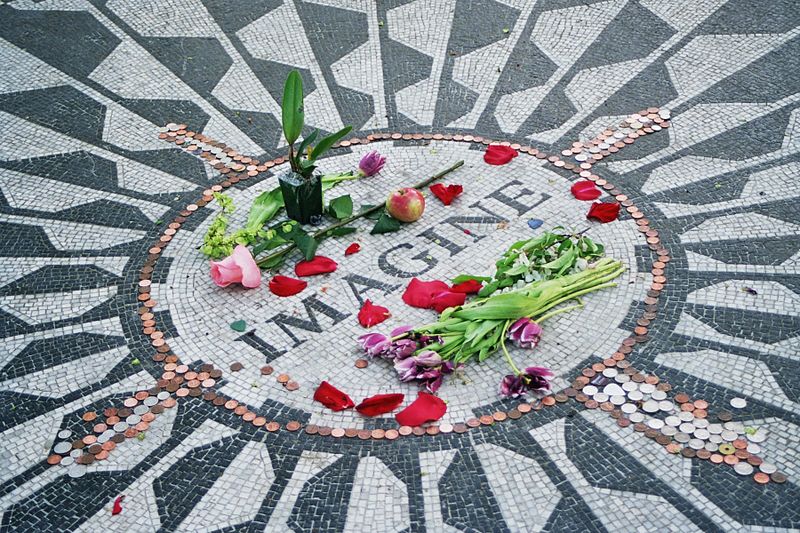 The John Lennon – Imagine – Memorial is part of a project designed by Yoko Ono and called "Strawberry Fields" in Central Park, New York. Astrogeographic position of the memorial for morphogenetic field level 4 which describes the energetical topic and morphic resonance of the memorial itself: the site is  located in the astrological signs that make the two most important aspects in John`s birth chart: the Sun in service orientated air sign Libra sign of peace, relationship, justice  and the ascendant in dynamic male fire sign fire sign Aries sign of action, speed, fighting, ignition and moving forward.