Government Communications Headquarters and similar institutions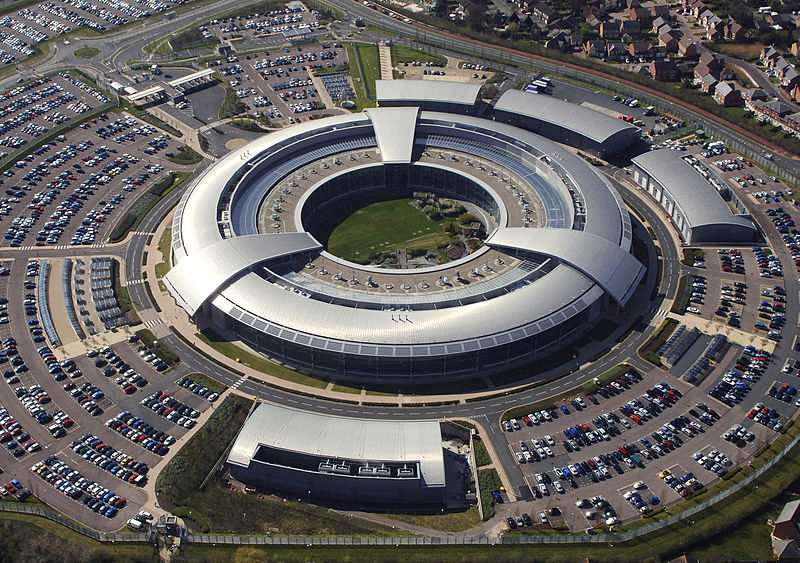 The British Government Communications Headquarter in Cheltenham
The architecture of this flat and round building could be expected in Sagitarius (round shapes) as in the case of the ESTEC building in Nordwijk, Netherlands or Aquarius (shining metal surface, space station). But as a matter of fact the site has both coordinates in the earth sign Capricorn which stands for controling communication here and for governmental institutions in general. This is valid for radius/field level 3 which indicates how the site is embedded in the surrounding area..
Capricorn is the most classical aspect for the intention of preventing someone from doing something. It may be evaluated as to stand for controlled defense here but is also known for the reflex of justifying infringements of the territory of individuals and individuality in general.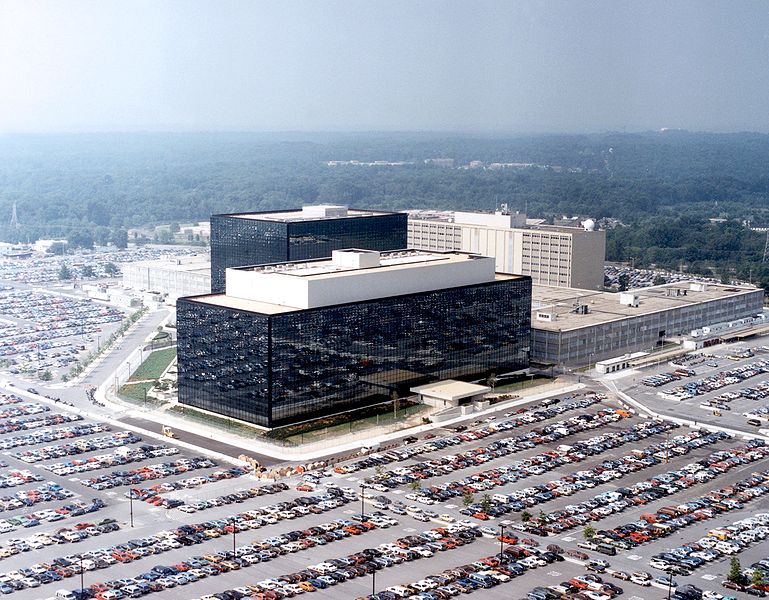 The NSA Headquarters in Fort Meade, Maryland is located at a place where one coordinate falls in between the earth sign Virgo and the air sign Libra and the 2nd coordinate in the sign of Libra as well. Libra the sign of relationship among the 12 astrological elements represent the first organ of the mental body. It therefore stands for the capacity to load incoming impulses and perceptions through the sense organs onto the nerval system. Therefore it stands for watching and listening and trying to perceive what partners are doing. Partners of course may include not only friends and enemies but also any being acting by its own will.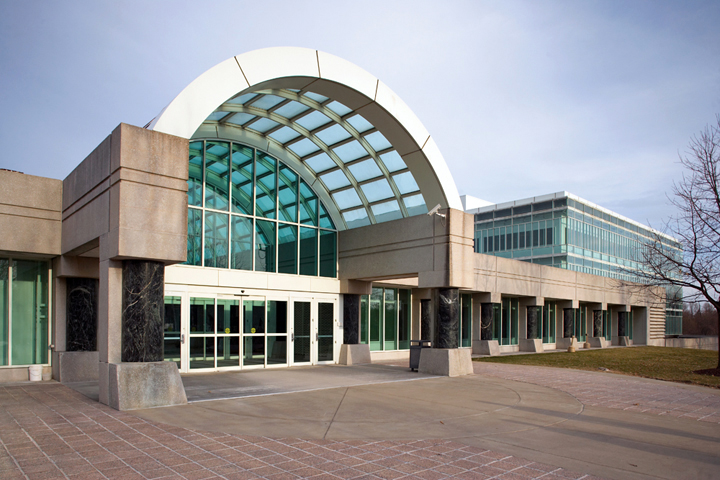 The CIA headquarters at Langley Virginia is located in a highly auspicious constellation for active warfare: the two fire signs Sagitarius and Aries for radius/field level 3.
Couldnt find out where this kind of institution is run in Germany but the head office of BSI (Bundesamt für Sicherheit in der Informationstechnik) in Bonn is located at a site with both coordinates in Gemini the sign of communication, information and "intelligence"!!! This is valid for radius/field level 3.
The old Headquarters of the german Bundesnachrichtendienst (BND) in Pullach, Bavaria is located in the combination of the defensive water sign Scorpio, the sign of fortresses and the subjective and royal fire sign Leo which stands for centralist structures and ideas.
The new complex of the BND is under construction at Chausseestrasse Berlin. The site is located in the combination of the air sign Gemini which stands for communication and information with the fire sign Sagitarius which is a main indicator of corruption and as in the cases of the CIA Headquarters and Vatican City provides the problematic aspect of a caste system that could work like a state within the state.