The Ankara Bombing on 16 Feb 2016 in astrogeography
The Ankara Bombing on 16 Feb 2016 in astrogeography. Astrology, Terrorism, Places & History:  a short astrological and astrogeographical abalysis of the attack on a convoy of military vehicles
On 17 February 2016 around 18:30 in Ankara, the capital city of Turkey, at least 28 people died and 61 were injured in an attack targeted at a convoy of military vehicles which were stopped at traffic lights at the north end of Merazim Street near the central Kızılay Square. Many ministries, the headquarters of the army and the Turkish Parliament are located in the area where the bombing occurred. For updates see wiki article
The exact position of the site of the bombing can be found in the map on the  BBC news page.
Astrogeographic position of the turkish capital Ankara for field level  1 which would be read as an indication for the international level  of meaning of the terrorist attack: one coordinate lies at 5° in water sign Pisces and one at 2° in fire sign Leo.
The fact that the astrogeographical coordinates are not directly under pressure from the transits of the astrological planetary factors at the time of the bombing at all and the void of course position of the Moon at 28° Gemini indicate that the incident is a direct consequence of events from the past and not a new step in the civil war in Turkey nor the war in Syria.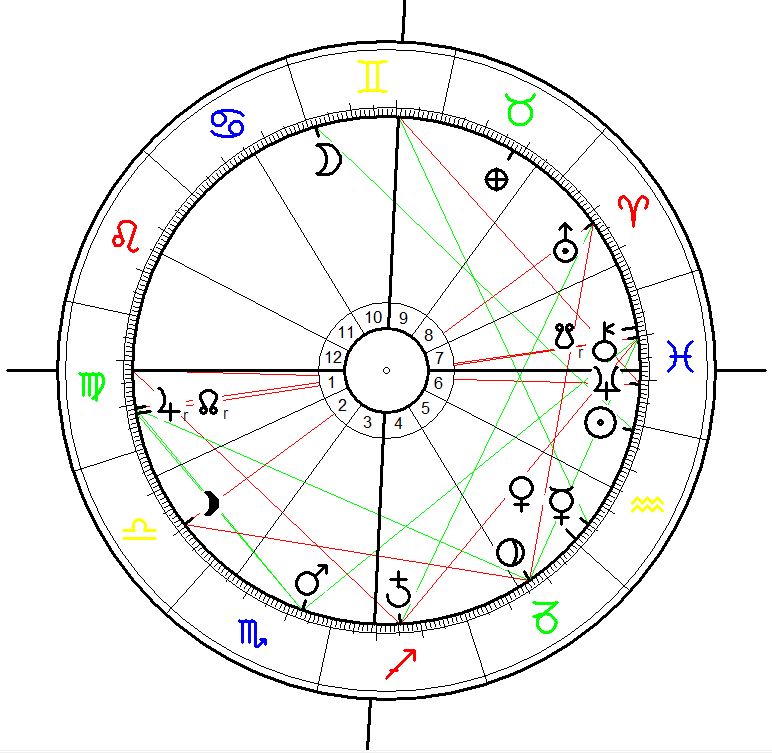 Virgo on the ascendant with Jupiter in house one and in opposition to Chiron can be read as an indication for strategical warfare and a carefuly planned attack carried out by professional soldiers.  The void of course position of the Moon on the 2nd last degree in Gemini does not really stand for the intention of any direct goal but rather an indirect aim.
Mercury the ruler of midheaven conjunct Venus both in Aquarius the sign of the "suppressed" . "those under attack" or "expelled from society" and in house 5 the house of self-esteem stands for the aim to reinforce their motivation. Pluto in the same house and in Capricon may stand for a similiar and even more fierceceful motivation.