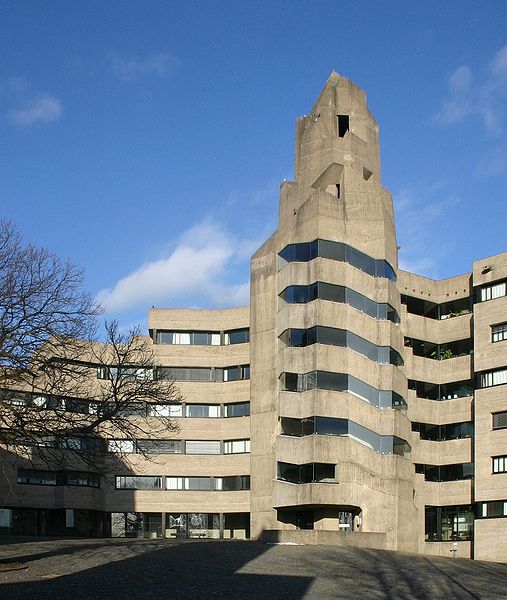 Capricorn and Scorpio – the "Embrasure monster"
Astrology and Places: The "Embrasure monster" on the top of the tower of the Town Hall of Bensberg
The top of the tower of the Town Hall of Bensberg, Germany made from grey concrete is designed as a fascinating abstraction of a bell tower or even the rocks on a moutain top. It was built by Pritzker Price winner Gottfried Böhm between 1964-69.
Astrogeographic position: the central tower made from concrete with the unique top is located in between the last degrees of the stable earth sign Capricorn the indicator of government institutions and of mountains, rocks and stones and the first degrees of the air sign Aquarius the sign of the sky above mountain tops. The grey colour is highly symptomatic of the air sign Aquarius and can be observed as a unique feature of that sign.
The 2nd coordinate is located in the monumental, massive and intensely defensive water sign Scorpio the main indicator of fortresses.
This is valid here for morphogenetic field level. 4 which describes the atmosphere of the tower itself. The tower has been ridiculed in many ways and called "embrasure monster".