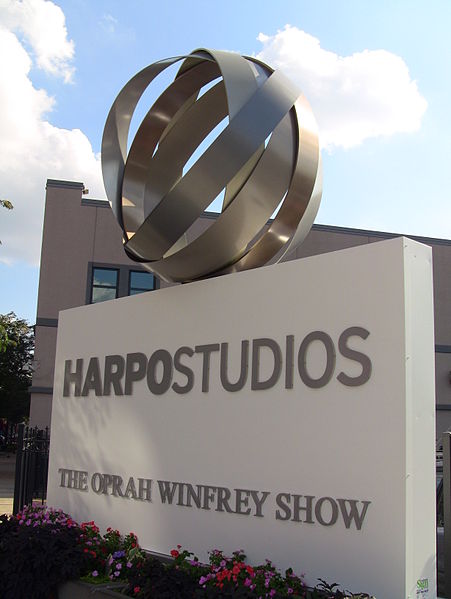 Oprah Winfreys constellation at Harpo Studios in Chicago
The Oprah Winfrey Show was produced at Harpo Studios 1058 W Washington Blvd in Chicago, IL from 8 September 1986 until 25 May 2011. The place is situated in the constellation of the air sign Gemini with the fire sign Aries. This is valid here for the morphogenetic radius/field level 4, which describes the atmosphere of the building itself.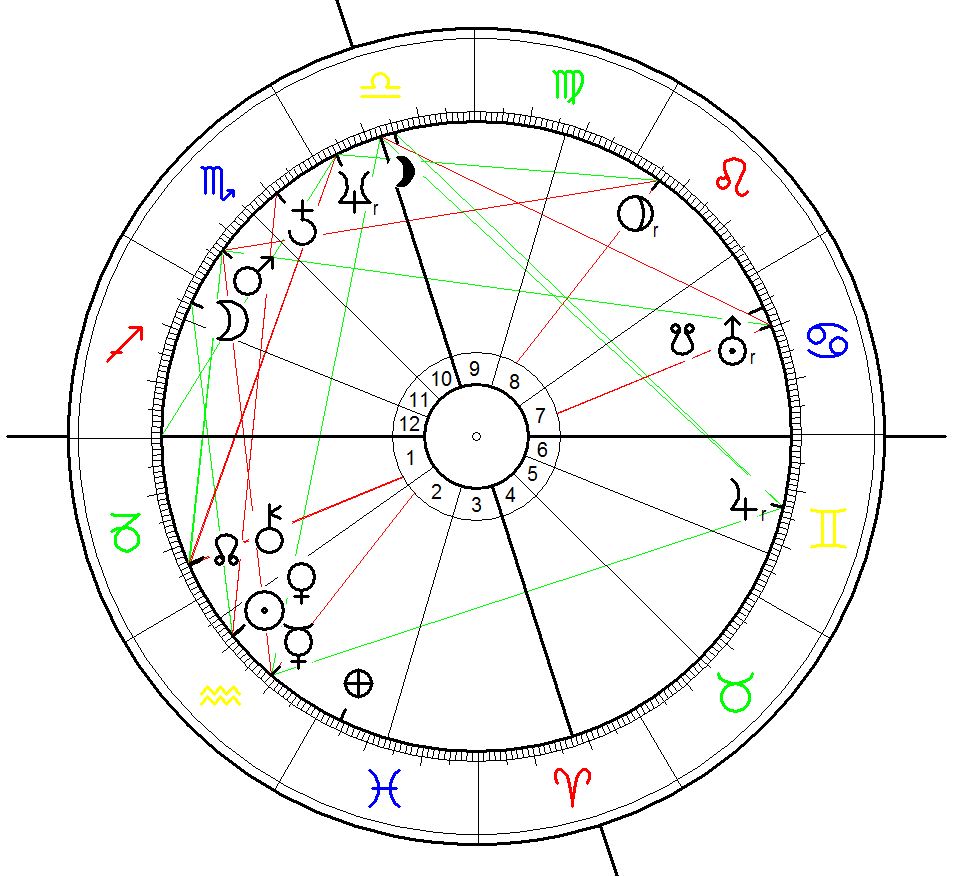 Birth Chart for Oprah Winfrey
29 January 1954, 04:30, Kosciusko, Mississippi
Aries supports the 4th house in Oprah`s birth chart describing the place as relating to a home where she could work in an atmosphere of relative independence and self-employment. People who work in employed work usually tend to make use of places with this aspect as a retreat from public obligations and superiors. But in case of self-employance it can serve as a solid basis for emotional, intellectual and practical independence in a person`s performance and ways of thinking. It is the aspect of family life and explains Oprah`s success here as through broadcasting the feeling that all the people watching her show on TV were actually being guests at her home. For houswifes the fourth house aspects stands not only for the living room but also for the kitchen as the place and space of their independent decisions. The oracle scene from the film "The Matrix" alludes to that atmosphere.
In Oprah Winfrey`s birth chart Gemini stimulates the 6th house putting the main focus not on her stage appearance, like in David Letterman`s 7th house constellation at Ed Sullivan`s theatre, but rather on organizing her work and preparing the stage for her show. The 6th house aspect so does not indicate her intention to be an actor or to entertain people through her perfomance but rather represents an aspect of being grounded in ordinary everyday life. The recipe for success  in the sixth house is the readiness to focus on the necessary and live up to fullfill the requirements of the job. Important examples for success in the sixth house are: Bill Gates at the Microsoft Headquarters and Angela Merkel at the German Chancellery.