The Terrorist Attack in Istanbul on 19 March 2016  Astrology, Terrorism and  & Places: ta short analysis of the astrological and astrogeographical data and circumstances of the suicide bombing attack in Istanbul's Beyoğlu district
From the wiki article: "On 19 March 2016, a suicide bombing took place in Istanbul's Beyoğlu district in front of the district governor's office. The attack occurred at 10:55 (EET) at the intersection of Balo Street with İstiklal Avenue, a central shopping street. The attack caused at least five deaths,  including that of the perpetrator. 36 people were injured, including seven whose injuries were severe. Among those injured were twelve foreign tourists. Among those killed, two were of dual Israel-US nationality. On March 22, the Turkish interior minister said that the bomber had links with ISIL.The bombing was the fourth suicide bombing in Turkey in 2016, and occurred six days after a bombing in Ankara that left 37 people dead. The bombing took place on İstiklal Avenue, a shopping area popular with tourists and considered the busiest avenue in Turkey. However, the bombing took place at a time when the avenue was relatively quiet. According to an eyewitness, the bomber detonated the bomb whilst passing by a group of tourists"
Astrogeographic position for morphogenetic field level 1 which describes the supraregional and international meaning of Istanbul: Istanbul is located at 17° of earth sign Capricorn and 6° of water sign Cancer a position currently occupied by Pluto indicating the intense challenge of the turkish constitution, lifestyle and democratic institutions by the turkish govenment in Ankara.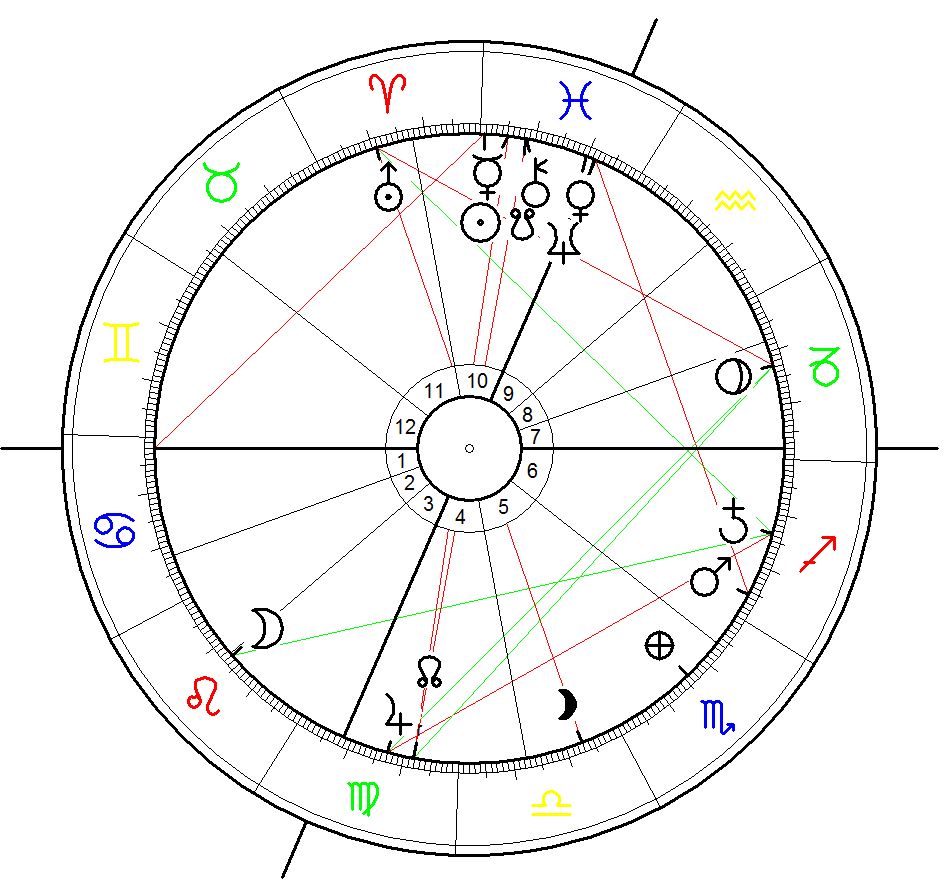 The  above Astrological Chart for the Terrorist Attack in Istanbul on 19 March 2016 is calculated for 10:55 AM (UTC+2).  The Venus-Neptune conjunction near midheaven appears as a constellation of victims moving in public space attacked by Mars and Saturn through their midpoint conjunction at 10°Sagittarius from house 6. The Mars – Saturn conjunction in house 6 the house of work and in Sagittarius the sign of luxury indicates the profitability of the suicide bombing for the families of the attackers.  Jupiter the ruler of the attacking constellation in house 4 indicates long planned action and careful supervision and planning of regular attacks from a safe and protected local shelter in the City of Istanbul (house 4) itself.
The Moon as the ruler of the ascendant in house 3 is located in Leo in a constellation which is to be interpreted as a constellation of ruthless power advertising and selling, without any direct strategical aims and gains other than pretending to be or feel stronger (Moon in Leo in house 3) than the apparently paralysed turkish government (Venus- Neptune conjunction in house 10).