Astrology, Places and Events: The Afghanistan Earthquke on 26 Oct 2015 in Astrogeography
Compare: The Eruption of Cotopaxi Volcano in astrogeography, The Eruption of Mount Pinatubo in 1991, Hawaiʻi Volcanoes National Park in Astrogeography,Krakatoa and the extreme weather events of 536 AD, Connecting Earth and Sky through a Pyramid, The Nepal Earthquake on 25 April 2015, The San Francisco Earthquakes in astrogeography,  Haiti earthquake, Fukushima,  Supertyphoon Yolanda, San Onofre, Crimea Earthquake, Katla Volcano in Astrogeography
Data:
"A major earthquake has hit Afghanistan, northern Pakistan and parts of India, with early reports suggesting it has caused extensive damage in mountainous areas. The magnitude 7.5 quake was centred in the province of Badakhshan in the Hindu Kush mountain range in Afghanistan's far north, and occurred at a depth of 130 miles (210km)." (from "The Guardian")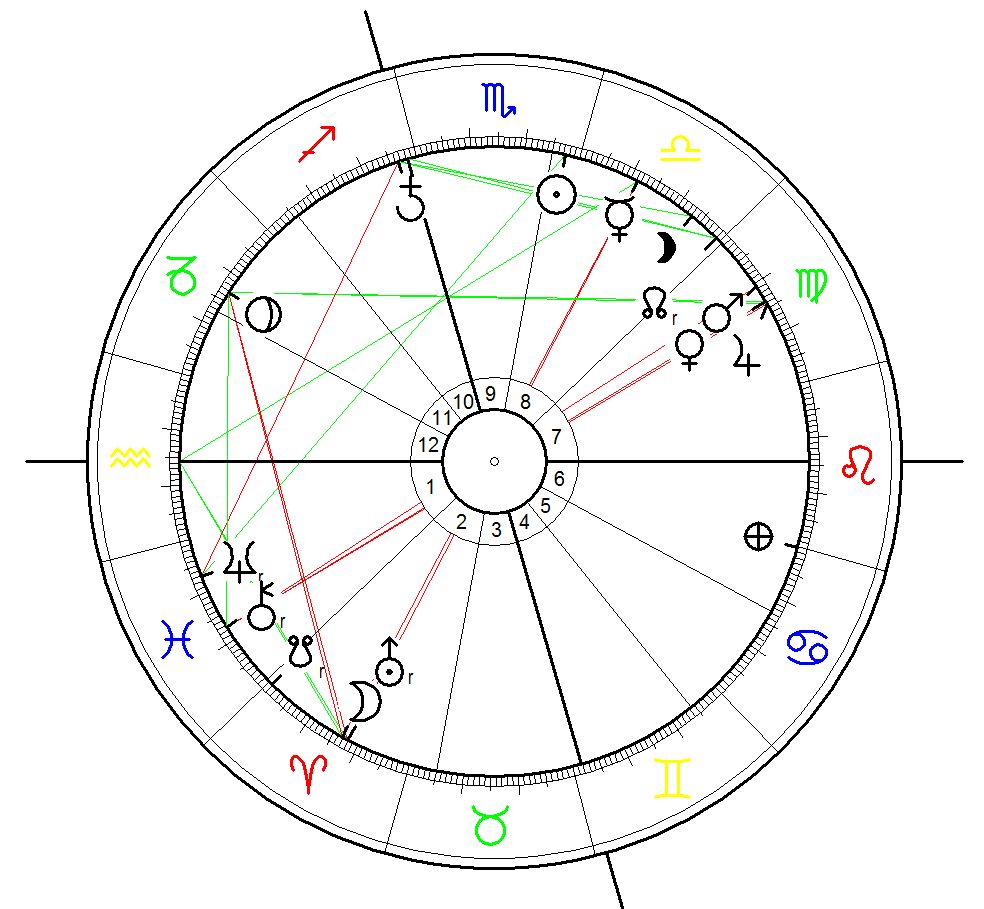 Astrogeographic position: the epicenter was located about 213 km below the surface at 70°71`E and 36°46`N. The astrogeographical ccordinates here are appr. 23° Libra and 9° Gemini for morphogenetic field level 1 which describes the supraregional importance of the incident.
The increasing tension between the Sun and the Moon about 32 hours before the full Moon should be observed as a major indicator for the intense effects of the gravitation of these two celestial bodies. As can be seen the conjunction of the Moon at 16° with Uranus at 18° Aries (in exact opposition to Mercury at 18° Aries) was moving towards the exact opposition (23°Aries) to the astrogeographical coordinate of the epicenter at 23° Libra. The strong effects of the full moon can be frequently observed in incidents related to vulcanism and earthquakes.
At the same time Neptune at 7° Pisces and in its role as a possible destabilisator was transiting towards the exact square of the astrogeographical coordinate of the epicenter at 9° Gemini. It can be assumed that the destabilization of magma chambers or channels played an important role.
The incident is alo a good example to study the effects of mirror points.