No Mans Land Sea Fortress is now a Hotel
No Mans Land Sea Fortress is now a Hotel. Astrology and Travelling: No Man`s Land Sea Fortress is now a Hotel
Related articles:  Travelandleisure`s Top 30 Hotels in 2014 in astrogeography, Lonelyplanet`s low budget best value stays, Top 10 most luxurious Hotels, Astrology & Lifestyle: the Top 20 Restaurants in the world, The astrogeographic positions of hotels, resorts + beautiful places to stay, Bars, restaurants & pubs in astrogeography, Astrology and  Astrogeography for Holidays, Travelling, Booking a Hotel.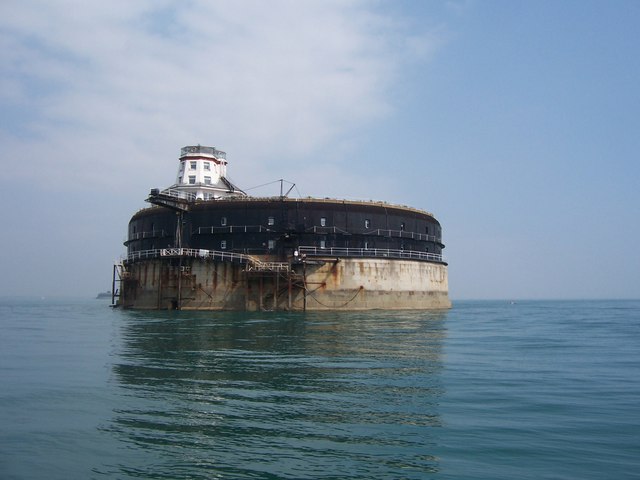 No Man's Land Fort was a fort built in the Solent as part of the Palmerston Forts. It is located  2.2 kilometres off the coast of the Isle of Wight and 4,5 km off the coast of Portsmouth. The former fortress was built between the years 1867 and 1880. Today it has been turned into a luxury home/hospitality centre for high-paying guests – due to the privacy it offers – with an indoor swimming pool and two helipads. You can book your stay here.
Astrogeographical resonance degrees of the fort for morphogenetic field level 4 (exact position) which describes the exact atmosphere and energetical topics of the fort itself: the site is located in solid, defensive, conservative, exclusive earth sign Capricorn sign of control, government institutions, barriers, checkposts and an indicator for the function as a fortress. As the sign of history Capricorn also relates to the efforts made to preserve the sea fortress as a monument.
The 2nd coordinate is located in highly imaginative, sensitive, relaxed water sign Pisces sign of the ocean, the invisible and unknown, dreaming, fairy tales, mystification, entertainment, music and  letting go.  Through its direct resonance with the ocean and its inhabitants Pisces relates to the position in the sea and allegorically also in Neptune`s realms. For a hotel Pisces supports a relaxed and relatively undisturbed atmosphere.