Drowned in the sea or captured by a UFO: Malaysian Airlines Flight MH370
Drowned in the sea or captured by a UFO: Malaysian Airlines Flight MH370. Astrology, History, Terrorist Attacks, Accidents & Places:  the disapperance of an airplane that was never seen again
Drowned in the sea or captured by a UFO: Malaysian Airlines Flight MH370 started with Neptune in Pisces conjunct the IC and the Moon in Gemini at the DC.
The start of an undertaking contains the traits for all things to happen. A look on the chart reveals several possible indications for what could have happened to the plane and it`s passengers and crew.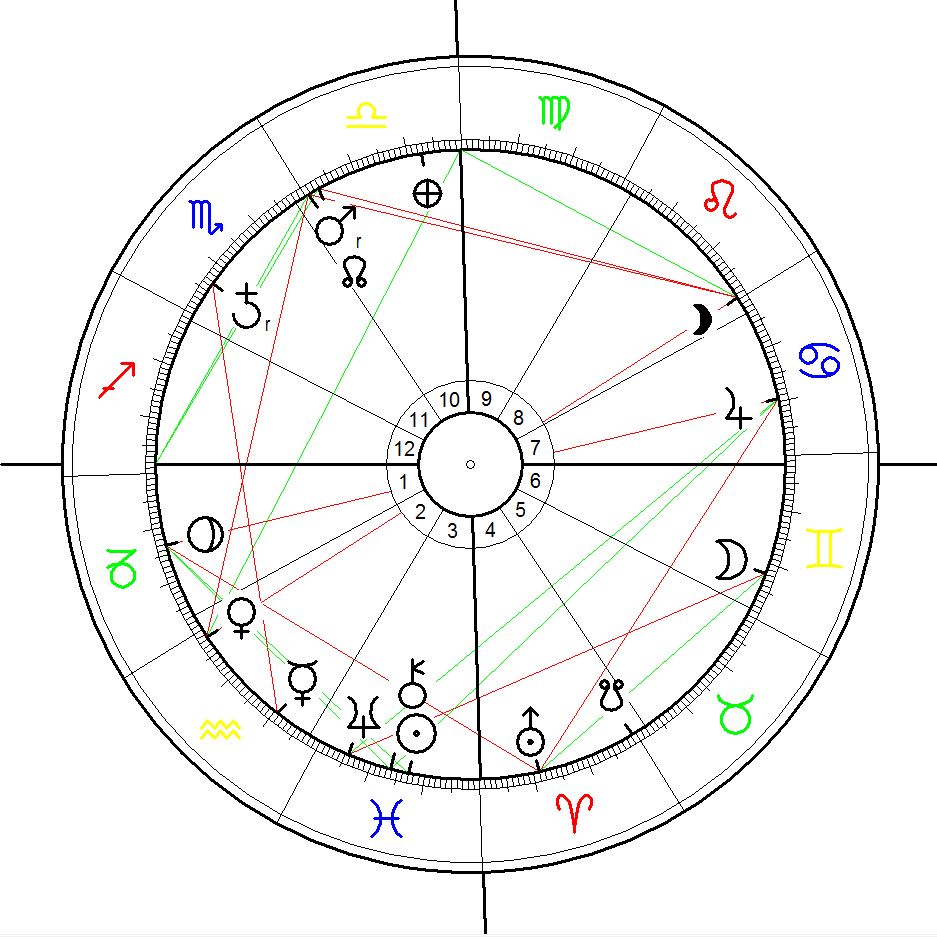 IC – the place below the surface
The position at the IC stands for the place below the ground. At the moment of the taking off of the mysterious malaysian airline flight Neptune`s position in the water sign Pisces the sign of the ocean at the IC indicated drowning in the sea.
DC – the meeting point
The Moon in exact square with Neptune was conjunct the descendant (DC) and in the air sign Gemini the sign of contacts, intelligence, thievery and trickery was right on the point of confronting something. As the Moon was the ruler of the 8th house it is highly probable that the plane was contacted and it`s flight route influenced or manipulated by another plane, object or personality.
MC – the place above and the determining factor
Chiron the ruler of the earth sign Virgo that occupied the point of the midheaven (MC) was conjunct the Sun and Neptune in the 4th house indicating a place below the surface in Pisces the sign of the ocean. The midheaven as the determining factor so supported Neptune. Because of Neptune`s square with the Moon Chiron`s position could even be interpreted as a reaction in defense of – or trying to escape the contact represented by the Moon in Gemini.
2nd House – the ruler of the territory
The 2nd house was ruled by Capricorn. Saturn as the ruler of the 2nd house was in the 12th house in Scorpio and in a square with Mercury the ruler of Gemini in the 3rd house in Aquarius. This could indicate that the crew lost the territorial control over the airplane but to some extent could have managed to resist the accompanying person, hijackers, airplane or UFO by self-destruction. Pluto the ruler of Scorpio was in the 2nd house indicating that the problematic factor could have bee on board the plane already when it took off at Kuala Lumpur International Airport.