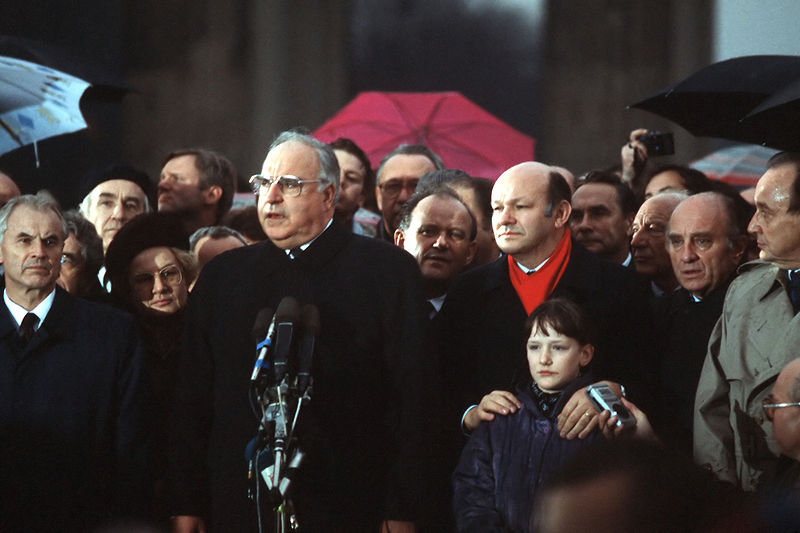 Helmut Kohl`s astrogeography in Bonn
Helmut Kohl was born on 03/Apr/1930 at 6:30 Oggersheim, D with the Ascendant and the Sun in Aries and the Moon at a position of 1° Gemini.
Kohl was the sixth Chancellor of the FR Germany from 01/Oct/1982 to 26/Oct/1998. During his entire time as Chancellor his office has been at the new building of the Federal Chancellery in Bonn. Kohl was also involved in the planning and the crucial decisions about the new building of the Federal Chancellery during the shift of the capital from Bonn to Berlin.
Both the Chancellery buildings are situated at sites with one astrogeographical coordinate at 2° Gemini, the exact degree of the position of the Sun in the astrological chart for the foundation of the Federal Republic of Germany on 23/May/1949, 17:00, Bonn.
The site of the building in Bonn is located in a constellation with one coordinate at 2° in the air sign Gemini and the other coordinate in the earth sign Taurus. This is valid for astrogeographical radius level 3, which describes how a place is embedded in the surrounding area. In Helmut Kohl`s birth chart Taurus stands for the 1st house while Gemini occupies the 2nd house.
House 2 points to the issues of the occupation of territory and of the fullfillment of personal interests and needs. This aspect is to be seen as highly favourable for Helmut Kohl`s relationship to the site and the office of the Chancellery. It may also stand for personal profits and the motivation for corruption.
The correspondence of the 1st house with Taurus could mean that the place might have encouraged him to bring his own personality more and more into the focus. The longer he ruled here the more he displayed the tendency to behave like an autocrat at the same time constantly putting on weight.
Like no other, the constellation of house 1 and 2 stands for the issue of being the ruler of a territory. It could explain how Kohl managed to stay here and exercise the power of government for 16 years, which represents the longest period in office of all Chancellors.