Moore Tornado 2013 – astrogeographical data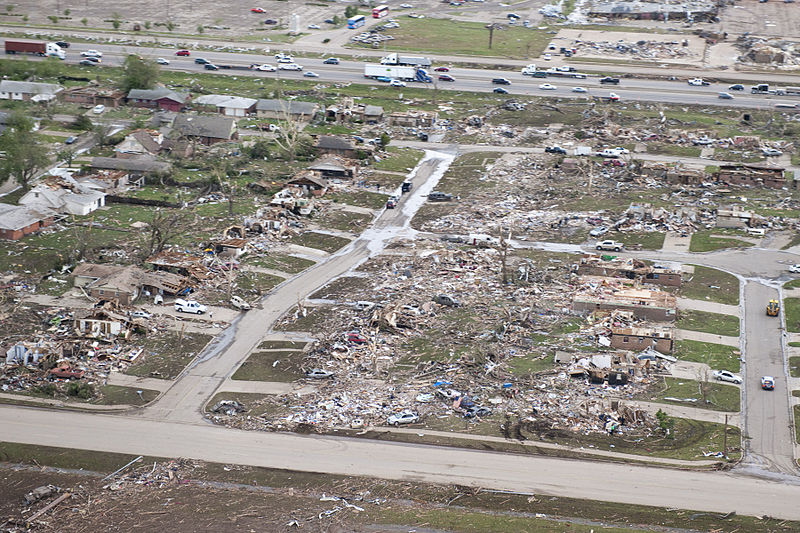 Moore Tornado 2013 – astrogeographical data
The Moore tornado on 20 May 2013  had a maximum speed of 340 km/h. It touched down near Newcastle about 15 km southwest of the town centre of Moore (Oklahoma) staying on the ground over a path of 27 km between 14.45 and 15:35 CDT. (see wikipedia article for data sources)
Moore town centre position for radius/field level 2 is 22° Sagitarius and 3° Aries. Radius or field level 2 describes the way a town is embedded in the region.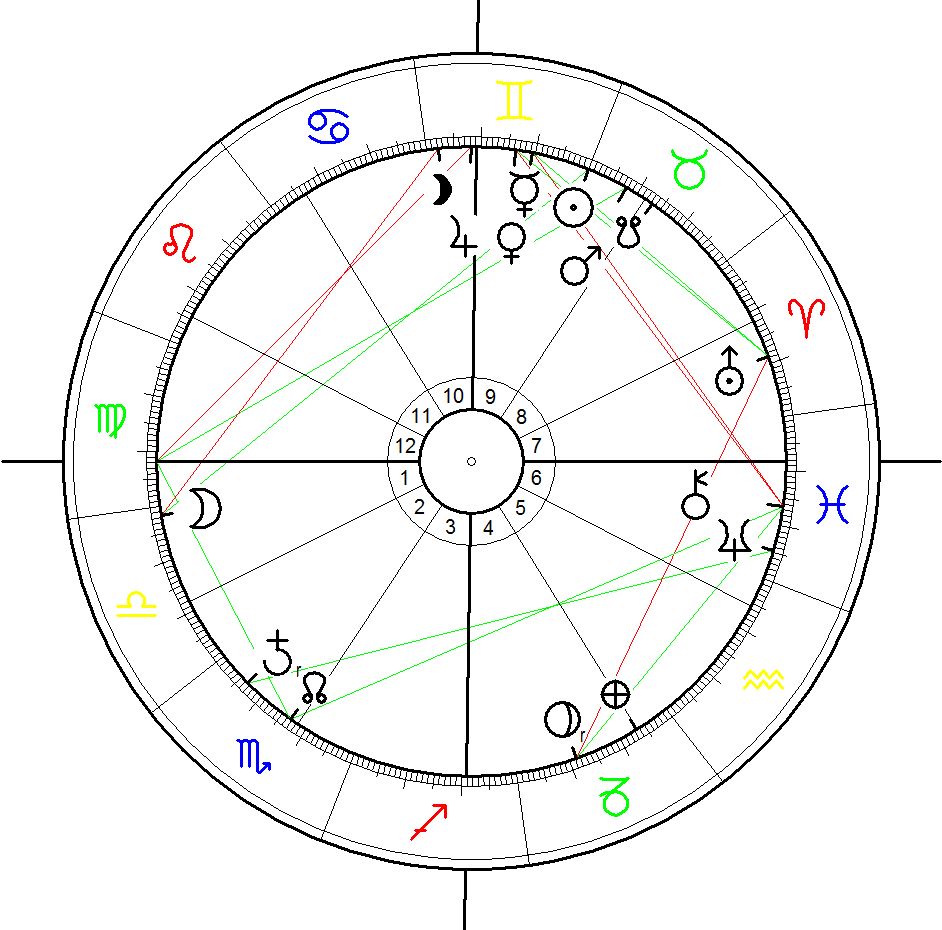 Astrogeographical Chart for Moore tornado 20 May 2013, 14.45, Moore, Oklahoma
At the moment of the incident transiting Uranus at 11° Aries was in a position only a few kilometres east of the town and in exact square with Pluto, so that both planets were aspecting the position of Moore. The Moon as the strongest gravitational and therefore most acute astrological  factor at a position of 3 libra was in exact opposition to the coordinate of the town at 3° Aries.
The second coordinate of Moore at 22° Sagitarius was aspected with similar precision by transiting Jupiter at 21°45″ in Gemini forming an opposition to the town centre.
The precision of the astrogeographical coordinates calculated with the help of the system that I invented is outstanding and it keeps surprising me. This does not necessarily mean that we were getting close to exact and useful prediction of catastrophic events. But it can give us a notion of the crystalline perfection of the underlying structures of landscapes and of time.
And it is a great instrument for trying to think over and examine what we could possibly understand about the mechanics of fate particularly of course when looking into events after they have occurred.